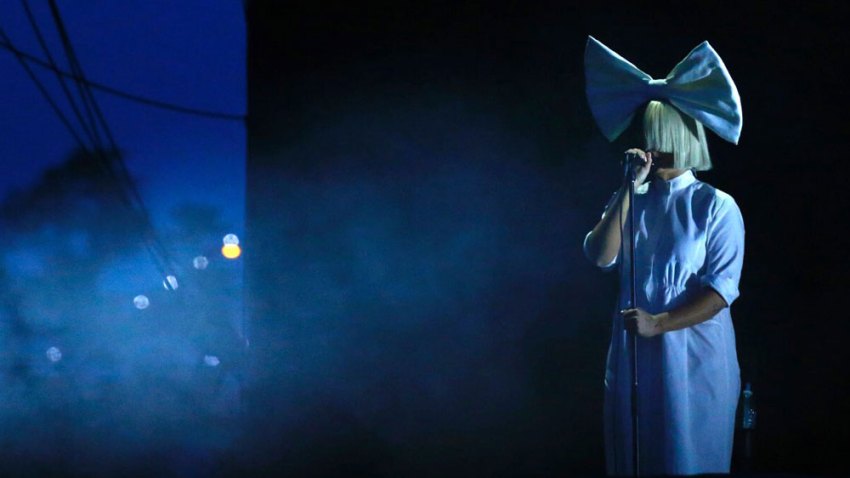 I have seen Sia twice in person. Long before she was topping pop charts, Sia was part of Zero Seven and played a private radio listener show at a studio in Rancho Bernardo. There were more people in the band at the time than there were audience members, and I will never forget hearing her sing "Destiny" just a few feet away from me. The second time, she was at Sunset Sessions, after "Breathe Me" was used in the pivotal closing scene of "Six Feet Under." That one was a little more bizarre of a performance, and based on her interviews, likely why these days she prefers performing disguised with her black and white bow wig. Tonight, she's at Viejas Arena, and I can only hope you experience the same chill and hair-on-your-neck-raising experience as I did. Twice. Around town, Cute Is What We Aim For is at the Casbah, Dizzy Wright is at the Observatory, and our friends Schizophonics play a mid-week boogie at Whistle Stop.
Wednesday, Oct. 5:
Sia, Miguel, Alunageorge @ Viejas Arena at Aztec Bowl SDSU
Cute Is What We Aim For, the Johnsons @ Casbah
Dizzy Wright @ The Observatory North Park
Tal Wilkenfeld, Steve Taylor@ Belly Up
The Schizophonics, Death Eyes, DJ E-Rawk @ Whistle Stop
Survive, Majeure @ Soda Bar (SOLD OUT, read our interview with Survive's Kyle Dixon here)
New Wave Monthly 8: Ascenseur Pour L'échafaud (1957) @ The Office
DJ Grand Masta Rats @ Bar Pink
Dance Klassique feat. Kevin Glover @ Blonde Bar
Gilbert Castellanos Young Lions Series & Jazz Jam @ Panama 66
The Devils of Loudon, Daemos, Silence the Prince @ The Merrow
Todo Mundo @ California Center for the Arts Escondido
Club Kingston Presents: with DJ Carlos Culture @ Winston's
Tatsuya Nakatani @ The Loft, UCSD
Che Café Horror Nights @ Che Cafe
Brian Dolzani, Anna Rose @ Lestat's
Veronica May @ Java Joe's
Karaoke with Cici @ The Bancroft
Tropical Wednesday with DJ Mo Lyon @ U-31
Open Mic with Jefferson Jay @ Winston's (6-9 p.m.)
Deathhammer, Impure Consecration, Infernal Conjuration @ Til- Two Club
Rosy Dawn Band @ Humphreys Backstage Live
WTF Wednesday @ El Dorado
Family Matters @ Kava Lounge
Open Mic/Open Jam @ 710 Beach Club
Ride the Mule @ Henry's Pub
Rosemary Bystrak is the publicist for the Casbah, the content manager for DoSD, and writes about the San Diego music scene, events and general musings about life in San Diego on San Diego: Dialed In. Follow her updates on Twitter or contact her directly.