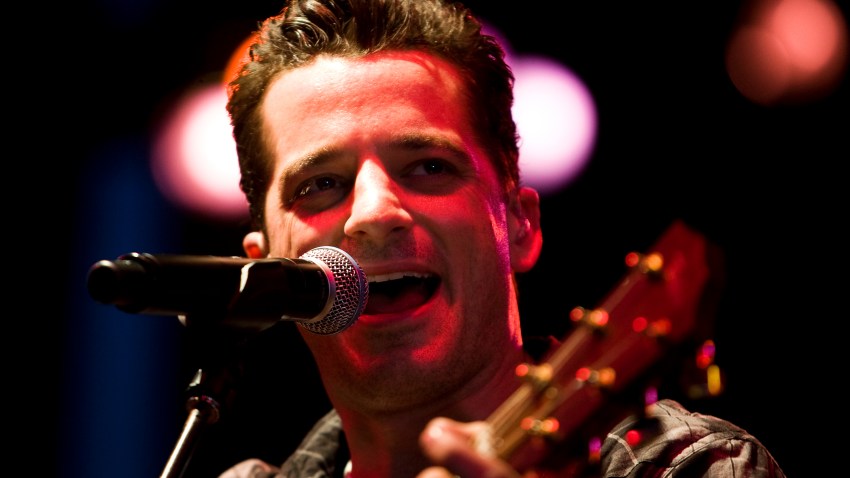 For some of us, Sunday mornings are for sleeping in, sipping bloody marys, and brunch al fresco, but for hundreds more ambitious than myself, today is a chance to run a half or full marathon for the annual Rock & Roll Marathon. Every mile of the course features a different musical act, and the finish line party at Petco Park, which is free and open to the public, features O.A.R. After that, there's another post-marathon celebration at Quartyard, which is free for runners and only $5 for non-runners. Around town, catch the second day of Fiesta del Sol in Solana Beach, get to the Casbah tonight for The Knocks, or swing by Soda Bar to catch Teenage Bottlerocket.
Sunday, May 31:
Finish Line Festival feat O.A.R. (10:30 a.m. – 11:45 a.m.), Lost Prophets (8:30 a.m. – 9:45 a.m.) @ Petco Park (Free, Open to the Public)
Rock & Roll Marathon After Party feat Raelee Nikole, 22 Kings, Tolan Shaw, Aquile (was a contestant on NBC's "The Voice!"), ​Charlie Rae, Lee Coulter and Sandollar @ Quartyard (noon-8 p.m.)
The Knocks, Phoebe Ryan @ Casbah
Teenage Bottlerocket, the Copyrights, Sic Waiting, Western Settings @ Soda Bar
Bryan John Appleby, K Skelton @ (House Show)
Rat Sabbath @ Bar Pink
Rising Appalachia, Shae Freedom @ Belly Up
FilmOut Festival 2015 @ The Observatory North Park
Breakthru Entertainment Presents @ House of Blues
Chunk! No, Captain Chunk!, Hit the Lights, Forever Came Calling, To the Wind, In Her Own Words @ Voodoo Room, House of Blues
Pants Karaoke @ The Hideout
Dave Good's Jazz Jam @ Java Joe's (2 p.m.)
Open Mic with Isaac Cheong @ Java Joe's (6 p.m.)
Hexa, Steve Flato @ The Bancroft
Piracy Conspiracy, Johnny Love, SD Massive Sound @ U-31
Gio & Diamond @ Croce's Park West (noon)
Patrick Berrogain Trio @ Croce's Park West
Marie Antoinette @ Humphreys Backstage Live (10 a.m.-2 p.m.)
Daryl Williams @ Humphreys Backstage Live (8 p.m.)
Gloomsday, Miserable Friends, Winterbloom @ Tower Bar
Miles Ahead @ Winston's (5-8 p.m.)
Jose Sinatra's OB-o-ke @ Winston's
Sunday Funday Karaoke @ 710 Beach Club
Tony McAlpine, LoNoro, RDG, Pet Shark, Taz Taylor @ Ramona Mainstage
Rosemary Bystrak is the publicist for the Casbah and writes about the San Diego music scene, events and general musings about life in San Diego on San Diego: Dialed In. Follow her updates on Twitter or contact her directly.