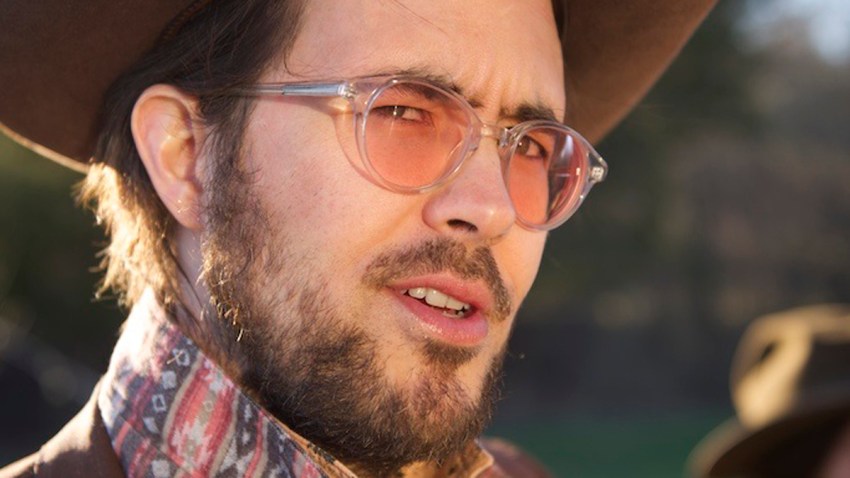 When Elvis Perkins released his debut, "Ash Wednesday," in 2007, his folk stylings proved from the get-go that he would be known for his own music and not because he's the offspring of actor Anthony Perkins (best known for his role as Norman Bates). A couple years later, Perkins followed up with "Elvis Perkins in Dearland," continuing his upward trajectory with another beautiful collection of songs. In this day and age, however, you continue producing and staying at the forefront or the instant-gratification generation move along. With six years since that sophomore release, Elvis released "I Aubade" on his own label. Unfortunately for Mr. Perkins, we're a tough town and have a short attention span, so his show at the Irenic has been moved to the much smaller Hideout, but I promise that it will be a great and intimate show if you can get out this Monday night. Be sure to arrive in time for opener Vikesh Kapoor who has been to San Diego and is an incredible singer-songwriter in his own right. Around town, the Skints are at the Casbah, Dipset plays at the Observatory, NKOTB are at Viejas Arena at SDSU, and Listen SD hosts Toronto band Lyon at Soda Bar.
Monday, May 11:
Elvis Perkins, Vikesh Kapoor @ The Hideout (moved from the Irenic)
The Skints, Oceanside Sound System, San Diego City Soul Club DJs @ Casbah
NKOTB, TLC, Nelly @ Viejas Arena, SDSU
Dipset @ Observatory North Park
Rittz and KXNG Crooked @ Porter's Pub (moved from Observatory North Park)
Unwelcome Guests @ Tower Bar
Lyon, Nicky Venus, Walla @ Soda Bar
Wreckord Mania @ Bar Pink
He Is Legend, Must Be the Holy Ghost, Sever the Century, the Dirty Work, Hitmen & Hookers, La Strange (members of Atreyu) @ Epicentre (moved from Porter's Pub)
Makossa Mondays @ Seven Grand
Gio and Diamond @ Croce's Park West
Hip-Hop Mondays featuring Abstract Rude, Myka 9, MC Woes, Atlantis Rising, Gonejah @ Gallagher's
Velvet Cafe @ Alexander's (30th & Upas)
Desecrate, Nukem @ Brick by Brick
Missy Andersen @ Humphrey's Backstage Live
Wheels of the Industry @ Live Wire
Electric Waste Band @ Winston's
Acoustic Night/Industry Night @ Henry's Pub
Industry Night with DJ Fishfonics @ U-31
Industry Night with DJ RoyAle & Friends @ 710 Beach Club
Rosemary Bystrak is the publicist for the Casbah and writes about the San Diego music scene, events and general musings about life in San Diego on San Diego: Dialed In. Follow her updates on Twitter or contact her directly.