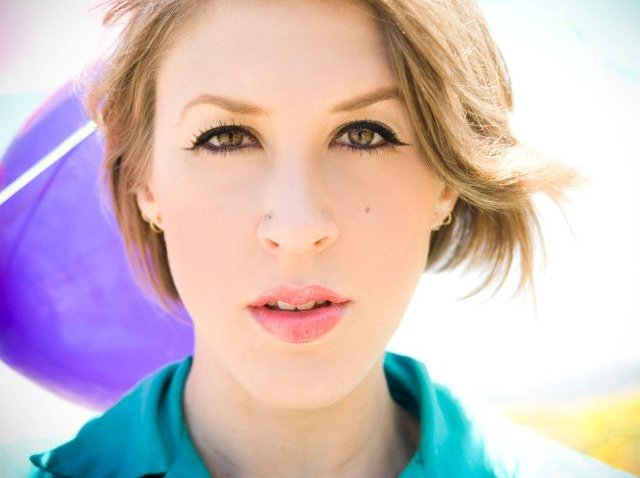 It's been a solid weekend, and you've got some solid options to close it out before getting back to the drag of Monday. At Soda Bar, you can check out psych-rock outfit Maszer, or the Michigan indie rockers whose name I love, Pity Sex, at the Irenic. The Bacon Brothers are at the fair tonight, as are one of Mexico's favorite norteno bands, Los Tigres Del Norte. My pick, however, is the Casbah, where "piano-bass futuristic rock" band Skyterra performs. Mostly it's my pick because Gayle Skidmore is moving to the Netherlands in less than two months, and not only is she an amazing performer, but she's been so supportive of everyone else in the music scene that even if she manages to pull together another show before she actually leaves us, she deserves all of our love and support at this show, too.
Sunday, June 26:
Skyterra, Gayle Skidmore, Kid Wilderness @ Casbah
Pity Sex, PWR BTTM, Petal @ The Irenic
Maszer, Grim Slippers, Imagery Machine @ Soda Bar
The Bacon Brothers @ San Diego County Fair
Dave & Normandie's Excellent Wedding Celebration Bash @ Bar Pink
Blue Oyster Cult @ Belly Up (sold out)
Los Tigres Del Norte @ San Diego County Fair
The George Piper Party Band @ Winston's (5 p.m.)
Azizi Gibson, Leo Haze @ Soma
Tim Mudd, Podunk Nowhere @ Sycamore Den
Gabriela Bojórquez with Roberto Salomón @ Dizzy's
Ricky Nelson Remembered @ Sycuan
Gaby's Showcase @ Java Joe's (2 p.m.)
Colour @ Tio Leo's
Sacri Monti, Dead Feathers, Ocelot, Desert Suns @ The Merrow
Reech @ The Bancroft
Reggae Sunday @ U-31
Metro Boomin @ FLUXX
Parker, Nathan Hubbard & Justin Pearson, Luke Henshaw @ Whistle Stop
Jason Lee & the R.I.P.tides, John Blair, Reverberati @ Tower Bar
Reggae, Funk and Oldies Live @ Kava Lounge
A Prom Style Affair @ Spin
Rosemary Bystrak is the publicist for the Casbah, the content manager for DoSD, and writes about the San Diego music scene, events and general musings about life in San Diego on San Diego: Dialed In. Follow her updates on Twitter or contact her directly.