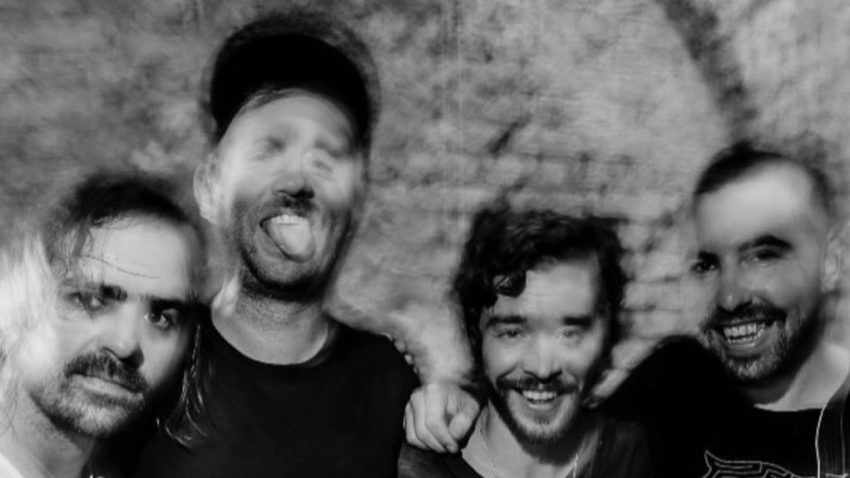 If I'm being completely honest, this weekend was so insane, you'd be forgiven if you took a night off, but you'd be missing out on some fun. At the Belly Up, catch a benefit for the Tony Hawk Foundation featuring Texas rockers This Will Destroy You. Meanwhile, the tribute bands in San Diego are surely saturated, but tonight you can be the star at the Office with Death Cab for Karaoke, backed by a live band, or catch Obligerant at Casbah or check Chinese hardcore act Demerit at Soda Bar. You probably have a dozen excuses to stay home, but you definitely should exercise your will and get out to see some live music.

Monday, June 18:
This Will Destroy You "S/T" 10th anniversary benefiting the Tony Hawk Foundation @ Belly Up
Death Cab for Karaoke: LIVE Band Emo Singalongs @ The Office

Matt and Sarah's Post Nuptials: Obligerant, Cabuloan, Amir Estakhrian @ Casbah
Demerit, Artowar, Sculpins @ Soda Bar
Flaunt, Stress Position, Born a Lot, Homeless Sexuals @ Tower Bar
Trixie Mattel @ House of Blues
Electric Waste Band @ Winston's
Makossa Mondays with DJ Tah Rei @ Seven Grand
Blue Monday @ Blonde
Stefan Hillesheim @ De Oro Mine Co.
Andy Anderson & Nathan Fry @ Martini's Above Fourth
Strictly Acoustic @ Navajo Live
Missy Andersen @ Humphreys Backstage Live
Electric Relaxation: Underground '90s chill hip-hop @ Whistle Stop
Without Hope, Breave Heart @ Bancroft (8 p.m.)
Wheels of the Industry @ Live Wire
Open Mic @ Lestat's
Acoustic Night/Industry Night @ Henry's Pub
31 Flavors @ U-31
Rosemary Bystrak is the publicist for the Casbah and writes about the San Diego music scene, events and general musings about life in San Diego on San Diego: Dialed In. Follow her updates on Twitter or contact her directly.