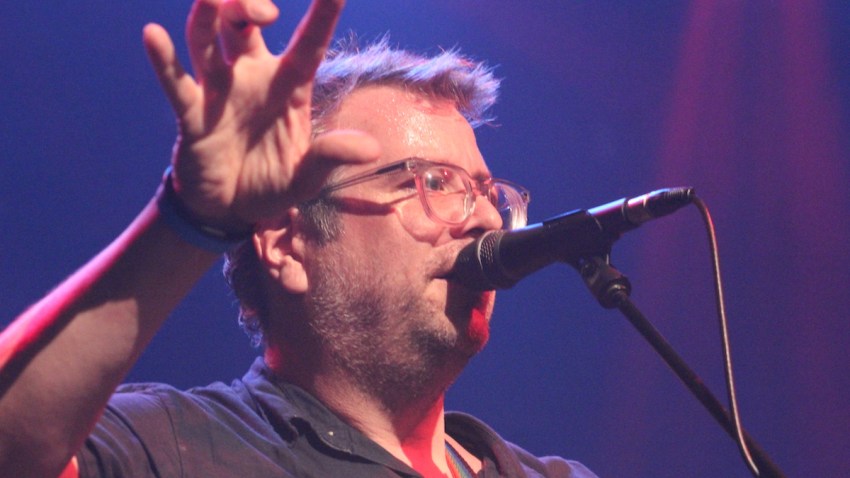 I am so super duper excited for tonight's show with Jon Snodgrass & Buddies at the Casbah. He was just here in San Diego when he opened for Flogging Molly at the Observatory, but for years he's played the Casbah as part of Drag the River, and he makes it feel like it's his home away from home every time. On top of that, he was joined by Matt Hensley onstage last time around, and I have it under good authority that he'll be here tonight. Meanwhile, North Park has seen a little switcheroo, with Motown on Mondays moving to the Office, which has allowed broader booking at Bar Pink, like tonight with Cardinal Moon. Wrapping up the final days of the fair, the O'Jays play the Grandstand Stage and Mexico City's Reyno play at Soda Bar.

Monday, July 2:
Jon Snodgrass & Buddies, Gods of Mount Olympus, Zach Quinn (Pears) @ Casbah
The O'Jays @ Grandstand Stage, San Diego County Fair
Brit Floyd: the World's Greatest Pink Floyd Show @ San Diego Civic Theatre
Reyno, Mutual Radio @ Soda Bar
Cardinal Moon, Maggie Bell Band @ Bar Pink
Motown on Mondays Relaunch Party @ The Office
Carl Palmer's Elp Legacy @ Belly Up
Autogramm, Lil Evil, Some Daggers, Davey Tiltwheel, DJ Power Pop Jeff @ Til-Two Club
Electric Waste Band @ Winston's
Makossa Mondays with DJ Tah Rei @ Seven Grand
Lil' Evil and Autogramm, Some Daggers @ Til Two Club
Rudy's Foodies @ Winston's (6 p.m.)
Space Cadaver, Mars, Fermentor, Monochromacy @ Tower Bar
Blue Monday with Camilla Robina & Aaron Wallace @ Blonde
Margarita Monday with Salsa and Bachata Dancing @ Tio Leo's
Alters of Madness Mondays @ Space
Home Base, Neet Freeks, Park Trips @ Jack's Place
Becca Jay @ De Oro Mine Co.
Andy Anderson & Nathan Fry @ Martini's Above Fourth
Outrun the Sunlight, Aviations @ Che Cafe
Strictly Acoustic @ Navajo Live
Electric Relaxation: Underground '90s and Chill Hip-Hop @ Whistle Stop
Smokestack Relics @ Bancroft Bar (8 p.m.)
Wheels of the Industry @ Live Wire
Open Mic @ Lestat's
Acoustic Night/Industry Night @ Henry's Pub
31 Flavors @ U-31
Rosemary Bystrak is the publicist for the Casbah and writes about the San Diego music scene, events and general musings about life in San Diego on San Diego: Dialed In. Follow her updates on Twitter or contact her directly.