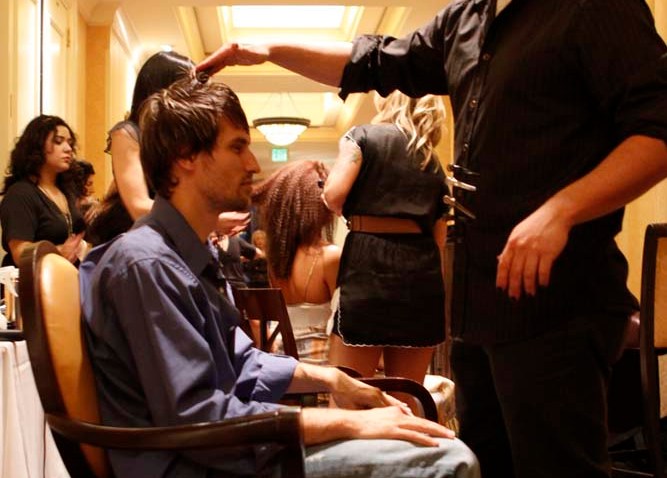 There are some awesome shows Tuesday night, and I think that you can still get home in time for a full night's sleep. At the Belly Up, Drew Holcomb & the Neighbors headline the night. Drew has been to town a handful of times over the past few years, and whether it's solo or with the band, he commands the stage with his knack for storytelling and a voice that is at the same time silky and booming, doing folk rock in a way that few others can. Meanwhile at the Casbah, Distant Cousins are in town, bringing their LA indie-pop to the market that so many other Angelenos often ignore. Opening the show is Rivvers, with indie folk in the gravelly vocal stylings of Joshua James or Passenger. Around town, Soda Bar's got a local show with Woodruff headlining, and the Merrow hosts Halloran's night with Subtropics. Certainly these or any of the options down the list can make for a really great Tuesday night in San Diego.
Tuesday, Feb. 23:
Drew Holcomb & the Neighbors, Sean McConnell @ Belly Up
Distant Cousins, Rivvrs @ Casbah
Subtropics, Blood Ponies, Hexa @ The Merrow
Tiki Tuesday with DJ Marshall Islands @ Bar Pink
Woodruff, April, Mariel @ Soda Bar
Teye Sa Thiosonanne "African Drummers and Dance" @ California Center for the Arts, Escondido
The Hand of Gavrilo, Jagged Lines @ Tower Bar
R. City @ House of Blues
Fleshgod Apocalypse, Carach Angren, Abigail Williams, Mortuus Terror, Theosis, Helsott @ Brick by Brick
The Cadillac Wreckers @ Humphreys Backstage Live
Kenny Eng @ Tin Roof
Open Mic Hosted by Gaby Aparicio @ Java Joe's
CalPhonics @ Winston's (9:30 p.m.)
Spring Menu Release @ El Dorado
Rockabilly Tuesdays with Big City Dawgs @ Henry's Pub
High-Tech Tuesdays @ Kava Lounge
Offshore Impact, Spiral Out @ 710 Beach Club
Rosemary Bystrak is the publicist for the Casbah, the content manager for DoSD, and writes about the San Diego music scene, events and general musings about life in San Diego on San Diego: Dialed In. Follow her updates on Twitter or contact her directly.