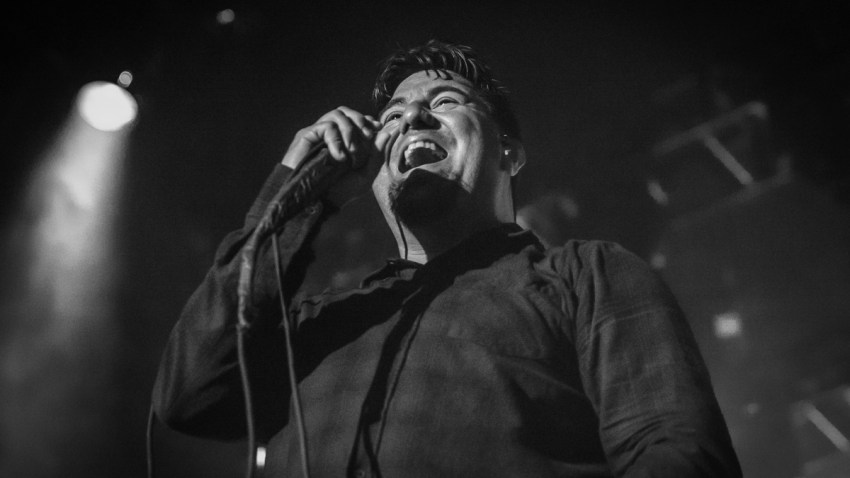 Around SoundDiego headquarters, there are a few bands that we can all agree on when it comes to our super fandom of music, and the Deftones are surely one of those bands. They never fail to deliver an amazing show, and tonight they appear at SDSU's Open Air Theatre. Meanwhile, the Casbah has a pretty super-duper show with Jagwar Ma, who sold out their last show but haven't been back in a couple of years to relive the glory. If you're really just looking to hang out, look no further than the CCR Under Cover at the Office. "I see a bad moon rising," and it feels so good.
Monday, Aug. 29:
Deftones, Yelawolf, Sister Crayon @ Cal Coast Credit Union Open Air Theatre at SDSU
Jagwar Ma, Kirin J. Callinan @ Casbah
Jackson Browne @ Humphreys Concerts by the Bay (sold out)
Creedence Clearwater Revival Under Cover @ The Office Bar
He Whose Ox Is Gored, Bosswitch @ Soda Bar
Mars Red Sky, Family, Nebula Drag @ Brick by Brick
Motown on Monday @ Bar Pink
Unsung Genius: Trivia & Karaoke @ The Merrow
'80s with Junior theDISCOpunk @ The Brass Rail
Fernet-Branca Coin Design Competition for San Diego @ Blonde
Missy Andersen @ Humphreys Backstage Live
Real Live Mondays with Shane Hall @ El Dorado
Mic Check Mondays @ Gallagher's
Velvet Cafe @ Alexander's
Wheels of the Industry @ Live Wire
Open Mic @ Lestat's
Electric Waste Band @ Winston's
Acoustic Night/Industry Night @ Henry's Pub
Industry Night @ U-31
Double up Mondays @ 710 Beach Club
Rosemary Bystrak is the publicist for the Casbah, the content manager for DoSD, and writes about the San Diego music scene, events and general musings about life in San Diego on San Diego: Dialed In. Follow her updates on Twitter or contact her directly.