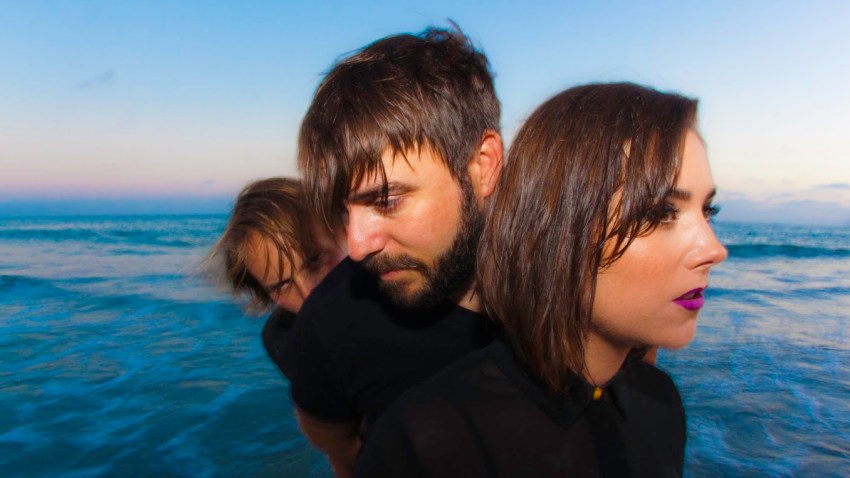 Apparently Easter weekend means fewer bands are on the road, but it will pick up soon, and it will make your head spin -- so maybe enjoy the quiet before the storm. Monday night you can catch Knox Hamilton, who self describe as an indie-rock dance band with comparisons to Foster the People and Phoenix, at the Belly Up. Meanwhile, hip-hop heads can get down with Ying Yang Twins at Porter's Pub. Of course, the locals drive this town, so you can catch Americana duo 22 Kings at the Merrow and rockers Saint Shameless at Tower Bar, while one of Tim Pyles' favorite locals, Marujah, headline Anti-Monday League at the Casbah.
Monday, April 6:
Marujah, Social Club, Le Chateau @ Casbah
Knox Hamilton, Genevieve, Oliver Trolley @ Belly Up
Saint Shameless @ Tower Bar
22 Kings, Kristen Ford, Karina Frost @ The Merrow
Ying Yang Twins @ Porter's Pub
Motown on Mondays @ Bar Pink
Mondaze Cards Jam @ The Hideout
Forever Undone @ Wine Lover
Makossa Mondays with DJ Tah Rei @ Seven Grand
Strictly Hip-Hop with Tlalok, MC Motero, Scatter Brain @ Gallagher's
Nina Francis @ Croce's Park West
Velvet Cafe @ Alexander's (30th & Upas)
Metal Mondays @ Brick By Brick
Missy Anderson @ Humphrey's Backstage Live
Wheels of the Industry @ Live Wire
Electric Waste Band @ Winston's
Industry Intermission @ The Office
Acoustic Night/Industry Night @ Henry's Pub
Industry Night with DJ Fishfonics @ U-31
Rosemary Bystrak is the publicist for the Casbah and writes about the San Diego music scene, events and general musings about life in San Diego on San Diego: Dialed In. Follow her updates on Twitter or contact her directly.