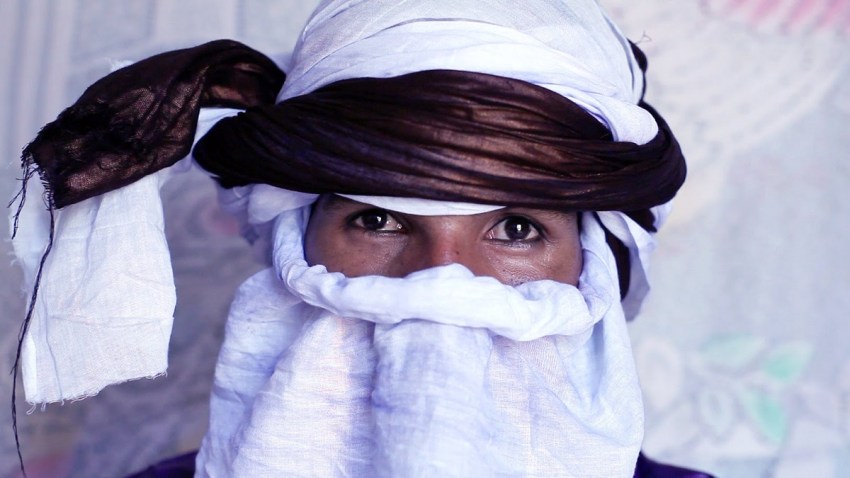 I have to admit that I'm kind of surprised how many music choices there are for Easter Sunday, but I'm totally here for it. The
Casbah
has a super interesting show with Mdou Moctar, who has been instrumental in bringing traditional folk Tuareg music to the masses and changing it up by using electric guitar. The Niger based musician has gotten plenty of love stateside from outlets like NPR and KCRW, and if you like an unusual and eclectic sound, this show is for you. At Soda Bar, Denver singer-songwriter Brent Cowles appears, and he's got this super cool sound that kinda weaves Americana with punk ferocity and pop stylings. Around town, it's Mudd Fest at House of Blues with Puddle of Mudd, the Walter Brothers at Panama 66 and Fanclub at Space.
Sunday, April 21:
Mdou Moctar, Marisa Anderson @ Casbah
Brent Cowles, Grampadrew @ Soda Bar
Fanclub, Battery Point, Bad Kids, Hug @ Space
Clinton Davis @ Sycamore Den
The Walter Brothers @ Panama 66
Broadway SD presents 'Cats' @ Civic Theatre
Cirque Du Soleil Volta @ The Grand Chapiteau, Del Mar Fairgrounds
Ali Wong: the Milk and Money Tour @ Civic Theatre
Mudd Fest 2019 featuring Puddle of Mudd, Saliva, Trapt, Tantric, Saving Abel @ House of Blues
Folk Arts Rare Records @ Whistle Stop (4 p.m.)
Nightmarathons, Corporate Citizen, Midnight Block @ Tower Bar
Jerry "Hotrod" DeMink @ Crossroads, House of Blues (free)
Gospel Brunch @ House of Blues (10 a.m. & 1 p.m.)
PG 99, Majority Rule, Hirs, Portrayal of Guilt @ Che Cafe
Rat Sabbath with DJ Ratty @ Bar Pink
Convergence/Convergencia @ California Center for the Arts, Escondido
Kimba Light live @ Queen Bee's
Smokey Hoof @ Winston's (5 p.m.)
The Playground Monday Night Dance Party @ The Merrow
Spectrum: a Diverse Dance Party @ Blonde
Taryn Donath @ Wildwood Crossing
Anna Zinova, Pinkeye @ Pour House
Ufomammut, Belzebong, Deep Sea Thunder Beast @ Brick by Brick
Salsa Sundays @ Queen Bee's (all ages)
Deep Tech Residents @ Kava Lounge
Reggae Sunday with DJ Non-Profit, Ras Hi-C, Miss Silka @ U-31
Uptown Top Ranking with Tribe of Kings @ The Office
Yard Dog @ Navajo Live
Reggae Sunday @ Spin
Sunday Groove with the Professor and Juni Flo @ El Dorado
Rosemary Bystrak is the publicist for the Casbah and writes about the San Diego music scene, events and general musings about life in San Diego on San Diego: Dialed In. Follow her updates on Twitter or contact her directly.