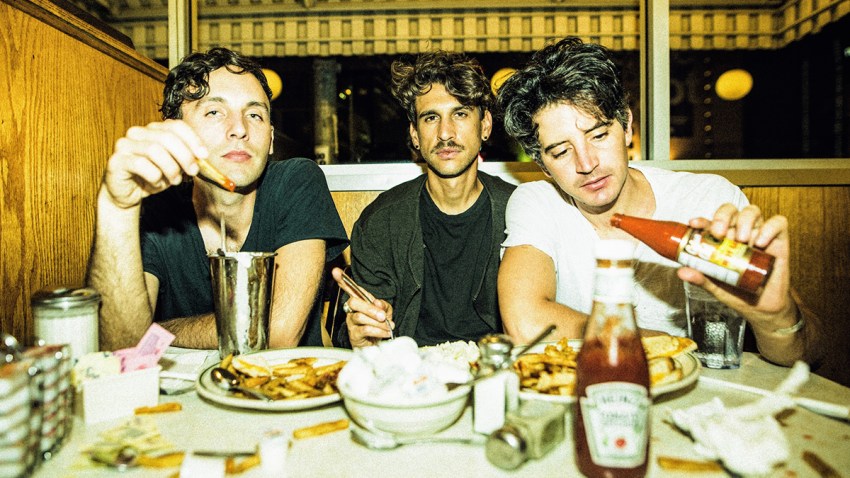 If you think New Year's Eve is the best night to go crazy and kick off 2019, well, you're not wrong, but here's a curveball for you: Even though we already announced a SoundDiego LIVE party at the Casbah in February, we've decided to drop a bonus, fun-filled shindig for our North County friends to usher in the spirit of the new year -- SoundDiego LIVE takes over Pour House Oceanside tomorrow night!
As always, there's a ton on deck: We've tapped three incredible bands to play, Mason Ale Works for our infamous craft-beer happy hour ... and Alysha Nett (you know, our SoundDiego TV reporter with, like, a billion fans on Instagram) as our party host!
RSVP for SoundDiego LIVE at Pour House Oceanside on Friday, Jan. 25
You may not realize but this is actually our 63rd SoundDiego LIVE (it's like we're professionals or something), and it's free to all (over the age of 21, natch) -- but to partake in the craft-beer happy hour freebies, you've gotta RSVP for our guest list beforehand AND get there in the first hour after doors at 8 p.m. It's cool though: You have plenty of time, and it only takes like 10 seconds to get on the list, so go ahead and do it while you're here.
Not only are there free brews on the line, you'll also be treated to the sights and sounds of three great musical artists. Our headliner is none other than red-hot experimental-pop buzz band James Supercave! These Echo Park lads pump out psychedelic-rock grooves that fans of Tame Impala, Alt-J and MGMT will absolutely adore. Pro tip: This show will probably be the last time you'll be able to see 'em up close at such an intimate venue, so don't mess up. it's also their unofficial EP release party (dropping on show day)!
Also on board? One of our local favorites, Aviator Stash. We just featured this vibe-y alt-rock group on a SoundDiego TV Spotlight Session over the weekend and were blown away by how great they are. If you dig grooves, quirky garage-rock and trippy rock a la the Growlers, you're in for a treat.
And last but definitely not least, our party's opener is the one-and-only surf-rock-pop-punk band Los Shadows! Hailing from Chula Vista, we premiered their latest video -- the epic, 11-minute-long "Lisa's Sheets" (which is, admittedly, one of the most amazing videos we've ever seen to come out of San Diego) -- not too long ago, and we've been chomping at the bit to book 'em for one of our parties ever since. Boom!
So fall out of bed, drag a comb across your head and grab your leftover New Year's Eve party favors, 'cause we've got another way to celebrate 2019 -- join us at Pour House Oceanside for a rad night of music, beer and fun tomorrow night.
RSVP for SoundDiego LIVE at Pour House Oceanside on Friday, Jan. 25