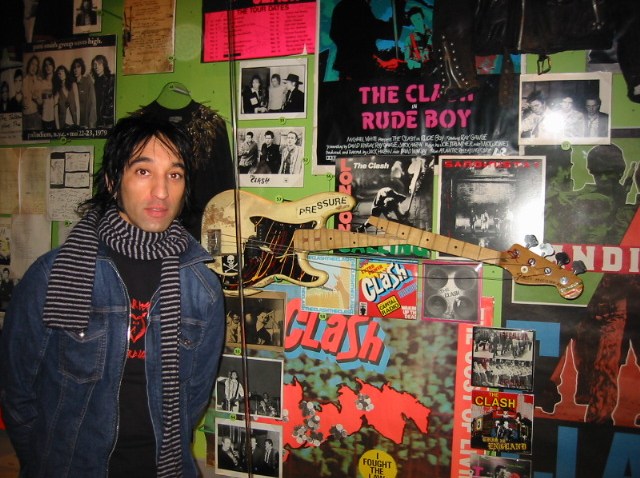 Steve Rodriguez, the bassist for the much-loved San Diego band the Dragons, has died, the band announced Wednesday.
Rodriguez, who became ill suddenly over the weekend and passed away on Tuesday night, was 48.
Over the years, the Dragons, who performed a mix of punk and rock to packed houses, toured extensively around the U.S. and also played shows in Japan. The band was formed in San Diego in 1991 by frontman Mario Esovedo, lead guitarist Ken Horne, drummer Jarrod Lucas and Rodriguez. The Dragons released seven albums, including 2000's "Live at the Casbah," which was recorded at San Diego's classic music venue, before disbanding in 2005, though they did reunite for several shows, including in 2014 for the iconic club's 25th anniversary.
On Wednesday, Escovedo posted a tribute video to Rodriguez on YouTube, sharing, among other things, that Rodriguez "always made an impression; beautiful, sexy, fashionable, loud, dangerous, funny, hilarious, a hugger, and compassionate. He was all that and more.... He was the 4th of July all year long."
The bassist also had stints in the seminal West Coast punk band the Zeros, Mad Juana and MEX, according to a Escovedo. Most recently, Rodriguez was playing with Saint Shameless, performing in June at Art Around Adams Avenue.
Rodiguez grew up in San Diego, attending Mount Miguel High School in Spring Valley, although in recent years he was a resident of El Cajon. Rodriguez is survived by his wife, Jamie and son, Jesse.