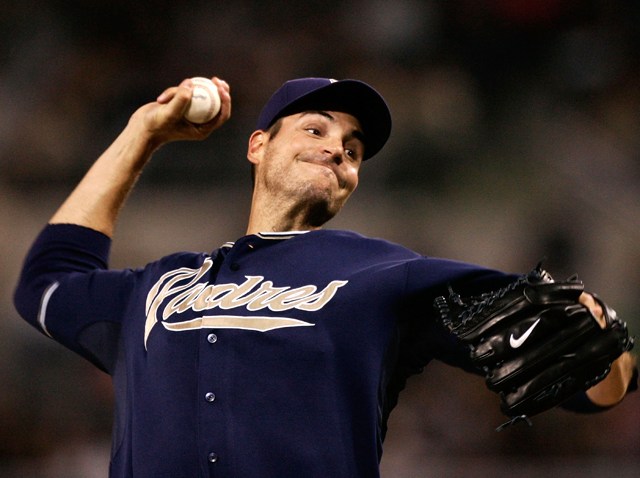 I took my oldest son to his first day of school on Monday and heard something I thought I would have stopped hearing by now. Somebody asked me, with genuine concern, when the Padres were going to wake up from their dream season and fall apart.
As a former theater major, I was able to act like it was a legitimate question and not smack the well-meaning fan in the back of the head. Folks, stop asking.
The Padres are not going to "wake up." They're not "playing over their heads." It's not a "fluke." If they were going to stop playing winning baseball, they'd have done it by now. This is simply a good baseball team, and it looks like it's only going to get better.
Chris Young threw his fourth successful bullpen session this week. Bud Black is confident that Young will be able to make a few starts next month. Adding a seasoned starter in September is never a bad thing. In an ideal world, Young will be able to step in and give the entire rotation an extra day of rest down the stretch. Most teams use a sixth starter only when things are going extremely well or extremely bad, and I can't think of one with Young's body of work. Even if he only makes one quality start, it'll be a luxury most teams never have.
Oh, and things just keep getting rosier. David Eckstein is about to start a rehab assignment and should be back soon, too. With another veteran at his disposal, Black will be able to match up with any team's starting pitcher and still have plenty of firepower coming off the bench.
Now, the September schedule is not a cakewalk, so I'm not saying the Padres are definitely going to win a division title. I'm just hoping if they do, people stop asking me how they did it and start asking how to get their hands on playoff tickets.