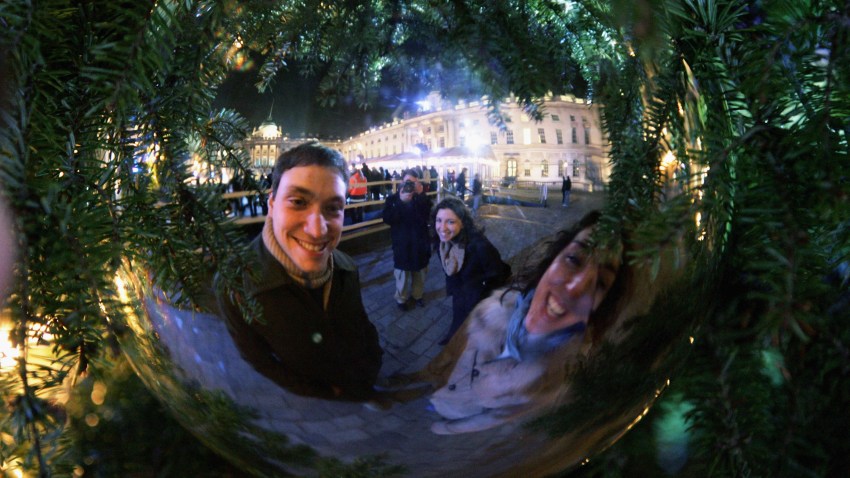 Love, magic, a touch of holiday spirit and the sweet smell of funnel cakes filled the air.
Close to a 100,000 people followed the scent and flocked to Balboa Park on Friday night for the kickoff of the December Nights event. For 32 years in a row, the park has been transformed into a holiday wonderland for what has become one of the biggest annual traditions in the county.
There were dozens of food vendors with their stands festively decorated, serving up some of the holiday favorites and every curb was covered by a couple sitting and enjoying some hot chocolate or a funnel cake. The event brought out a lot of families and there was plenty to keep the kids entertained from rides and games, to a visit from the man from the North Pole. There was also free admission to many of the park's famous museums. The event had been hyped up to a couple of the first timers.
"Actually, they just said it was magical," Holly said, "I had no idea what to expect and it looks really, really nice."
Those who had experienced previous December Nights said it was just what they expected.
"I think its pretty much all the same, that's why we come every year," Mark said.
The food seemed to be the center of attention. There were the traditional carnival favorites as well as dishes being served up from all over the world.
"Peru, Columbia, Iran, all over the map," Christian said.
If you are planning on trying to catch the second night of December Nights on Saturday, a little planning can go a long way, especially when it comes to finding parking. Event organizers are expecting over 300,000 people to attended over the two nights. The park is offering free shuttles on Saturday night from a couple locations downtown.
NBC San Diego pulled together a number of "insider tips" to help make the night more fun. Share your tip. Comment below, send us your thoughts via Twitter @nbcsandiego or add your comment to our Facebook page.