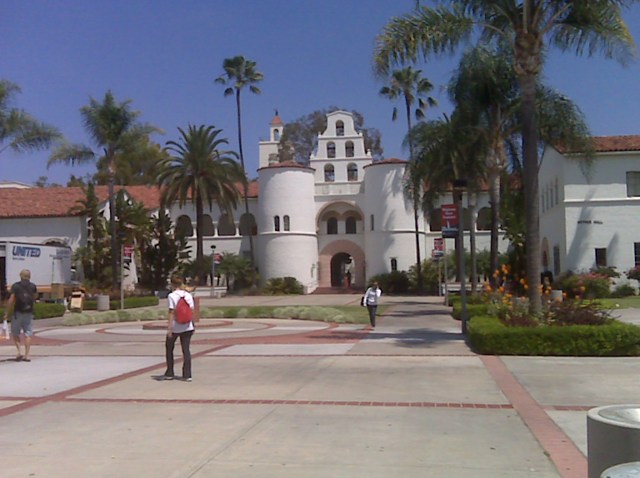 Students at local community colleges are a little bit happier on Monday, after Governor Schwarzenegger signed a bill that will guarantee students with an associate's degree from a California community college, the ability to enter a California State University with junior status.
The bill carves a clear path for students trying to transfer to the CSU system.
The new bill won't guarantee admission to a CSU campus, but it will give students who meet the requirements priority admission.
California's community colleges educate more than twice the students of the CSUs and UCs combined – and it's our community college students who will become our future leaders," said Southwestern College's Superintendent/President Dr. Raj K. Chopra. "This bill will help our students get the education to realize those goals."
California Community College (CCC) students, who transfer to a CSU typically graduate with an average of 162 units, 42 more units than the required 120 units, said Southwestern College spokesperson Chris Bender.
Transfer students accumulate extra units because they are often forced to meet multiple and conflicting transfer course requirements depending on the four-year institution to which they plan to transfer, Bender said.
The California Department of Finance estimated the transfer efficiencies created by the bill could generate approximately $75 million annually in cost savings for the California Community Colleges and $85 million for the California State University system, Bender said in a release.
The funds could provide college access to approximately 40,000 additional community college students and nearly 14,000 CSU students each year, reported Bender.
The bill will also not allow state universities to require students to retake similar courses they have already taken at the community college level.

The bill was authored by Sen. Alex Padilla (D-Pacoima) and signed into law by Gov. Schwarzenegger on Wednesday, September 29, 2010.