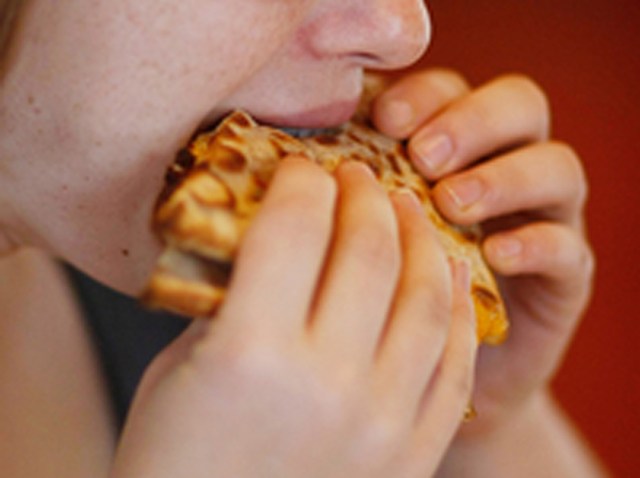 Get out your culinary calendar. Here are some happenings you won't want to miss if you're a food fanatic, a fine wine-r or somebody who gets all hopped up about beer:
In The 'Hood. Every other neighborhood in San Diego has been gobbled up. Now comes the first-ever Taste of North Park (October 3; 1-5 p.m.). More than 30 restaurants (including Sea Rocket Bistro, Urban Solace and Zensei Sushi) and 20 eclectic galleries and boutiques will participate in this self-guided walking/eating tour. Tickets are $30 in advance; $35 at the door. Info.: 619-233-5008; tastenorthpark.com.
Slow Your Roll. Little Italy's weekly Mercato will host a Slow Food Urban San Diego day (October 3; 10 a.m.—1 p.m.). Walk, don't run. UCSD grad and author Douglas Gayeton will sign his book "Slow: Life in a Tuscan Town." Tender Greens chef Pete Balistreri will do slow cooking demonstrations using farm fresh veggies, meats and eggs from Mercato vendors. Info.: littleintalymercato.com.
The Fest of October. We're not yet done with September, but that's not stopping Karl Strauss Brewing Company from getting its Karl Strauss Oktoberfest brewski on shelves and in taps. The seasonal beer is characteristically nutty, and contains imported German malts. A ceremonial Oktoberfest tapping will take place at this year's Karlfest…on a very busy October 3.
Gouda Times. Loews Coronado Bay Resort will hold an American Cheeses event on October 7 (6:30—9:30 p.m.), hosted by food consultant Clark Wolf. There will be a cheese-maker festival, a four-course meal and a chance to ask all those cheesy questions you've always wondered about. $48. Info.: 619-424-4476.
Quickly, And Out. Extraordinary Desserts owner Karen Krasne will offer her popular Kitchen Secrets classes every Wednesday in October. It's $85; class is limited to 14 people. Info.: 619-294-7001 ext. 103… The Grand Del Mar is holding featured winery of the month tastings at its Amaya restaurant, and a second annual Winemakers Quintet at Addison. Info.: 858-314-2000.
Ron Donoho is a regular contributor to NBCSandiego.com, editorial director of "Pacific SD" magazine and a contributing editor to sandiego.com. His Web site (sandiegoDTOWN.com) is dedicated to news, sports, culture, happy hours and all things downtown.