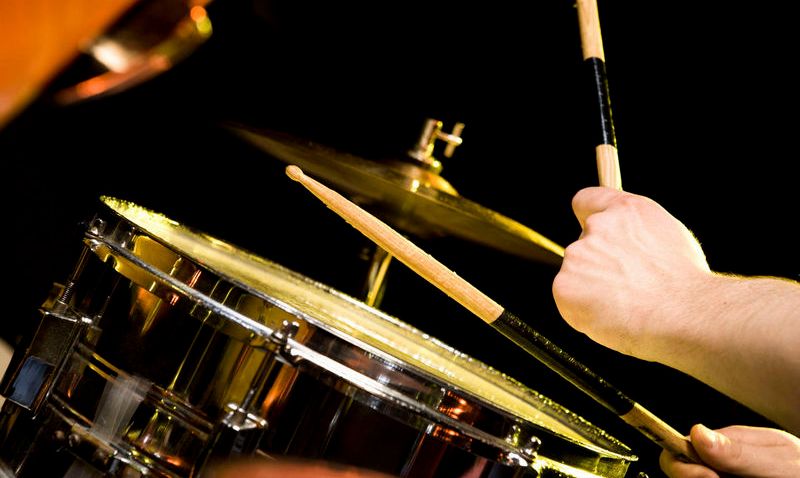 In researching the San Diego Music Awards (SDMA) nominees and getting to know local bands, an interesting pattern emerges and it becomes clear that the SDMA's serve more as a gathering of alumni (albeit rowdy alumni).
It's telling of the local music scene ecosystem of (pardon me, but it's true) an incestuous forming and reforming of bands.
They share, borrow and steal band mates like trading cards. So for them, this SDMA biz is one big party.
"I don't think it really matters who actually wins these things," Hotel St. George spokesperson Matt Binder said. "I have no idea who won any of the awards last year and unless we win then I probably won't even know who wins this year…so it's just a good excuse to go get drunk and gamble with a bunch of guys from cool bands."

Well that takes the pressure off doesn't it!

The Alternative Band category is inhabited by some of the most loved bands in San Diego. Loved by fans, critics and peers -- it's so impressive that each produce unique sound that demand unique reactions from the listener. Check out the eight nominees.

Listen Locally got a bit of Q&A with Hotel St. George and Swim Party on what's good about the life of a nominee.

Hotel St. George

Let their reviews speak for themselves; reviews on City Boy Lemon (first full length album, released in '09) are as impressive as the music itself. Across the board, even the most discriminating connoisseurs are smitten with HSG's latest release.

Here's the band breakdown: Matt Binder- guitar, vocals; Erik Visnyak- bass, vocals; Simon Leader-drums; Brian Riley- guitar and keyboards.

HSG has worked tirelessly since forming in 2007, first releasing two EP's Yippee, followed by Hundreds and Thousands. Their work earned them an SDMA nod last year.

"The one thing that I can definitely say about our band is that we are very prolific writers. This is our third release in just over a year. I think City Boy Lemon is definitely the most interesting and diverse record of the three. However, I think that as a band we're already moving past it."

Moving past it indeed, the guys are already at work on the next album, Fun Shine Line. Fans can look forward to a spanking new dynamic on the next album thanks to some interchanging of roles within the band.

The HSG sound is part indie-rock, part Brit-rock, part garage band with dash of a little surf rock. All those led by deceptively British-accented vocals (those of a born in the USA Matt Binder), but don't hold it against him, it definitely works.

To completely contradict my opener about the local music scene being an incestuous musician pool, Hotel St. George came together rather haphazardly, all hail from different backgrounds, which facilitates creating their diverse and flexible sounds.

Hotel St. George can't stop their music making factory, to which some might say- "who wants to buy the cow when they get all that milk for free," (ok maybe that hasn't been used in this capacity but it's a good metaphor). The guys enjoy making the music as it churns from them, and fans will just have to catch up.

Swim Party

To further my own statements, Swim Party is another exception to the San Diego band share pool. The band emerged onto the scene not from well-known groups, but quickly embraced by fellow musicians, critics and fans as a force to be reckoned with.

Thanks to the ever-serving Craigslist, Swim Party found each other in 2005: Alex Devereaux- bass, guitar; Eric Tremblay- vocals and guitar; Petro Halkowycz-drums, and Natalie Kardos- piano (on latest album).

They were nominated in 2008 for Best Alternative Album for Pixie Dust on the Blood Range. Prior to that they put out EP (Sewing and Blood) in 2006. Most recently SW released Split 7" with another local group, Writer.

Their sound is frequently put up to Modest Mouse. Eric Tremblay's vocals are quintessential indie-rock, but not at risk of being ordinary. Melodic rock plus rangy rhythms and wistful insertions make it interesting and unique.

Their claim to fame (at least metaphorically) is their originality, not an easy feat in the saturated arena of alternative rock. They are somewhat of a local darling, with numerous reviews that use words like "floored," "blindingly good," and "blown away."

To read such glowing receptions I felt I had to ask the guys what they make of all this warm fuzziness.

"Music taste is perception driven. We've had a glowing review in a paper from one critic and a bad review in the same paper from a different. It's cliché I'm sure, but we write music for ourselves first, and then hope that people will in turn like it," Alex said modestly.

Swim Party works diligently to deliver the capturing live shows that everyone raves about This requires hours of set practice, instrument toning and playing with volume dynamics. Of course it wasn't always smooth,

"We had some brutal early shows but luckily there were no bloggers for those," Alex remembered.

Regardless of the humility, Swim Party seems destined for glory, and it's truly challenging to find someone who believes otherwise.

I read an interview a few years ago where Alex had said "we don't think we're going to make it big, but we wouldn't mind if we did."

I wanted to know if that sentiment had changed?

"Hah, I remember saying that, it was over burritos at Rico's in Encinitas. That sentiment hasn't changed. I mean we work hard, dedicate a lot of our time, and put in our own money to the band so if there was a way for the band to sustain our lives, even modestly, of course we'd be happy with that, but ultimately, we're happy just playing shows, writing music that we're proud of," he said.

The rest of '09 stays busy for Swim Party, they are recording a new album, which, being a self-funded operation, means limited studio time and hence loads of creative maneuvering to get the songs where they need to be.

They will also pepper in some fun shows like the Adams Ave Street Fair and do some California roving (LA, SF, Sac and Fresno). They want to make it out to Austin for SXSW, and you just have to love 'em when they say;

"Regardless if we're playing -- we figure at the very least, we'll eat BBQ and drink beer."