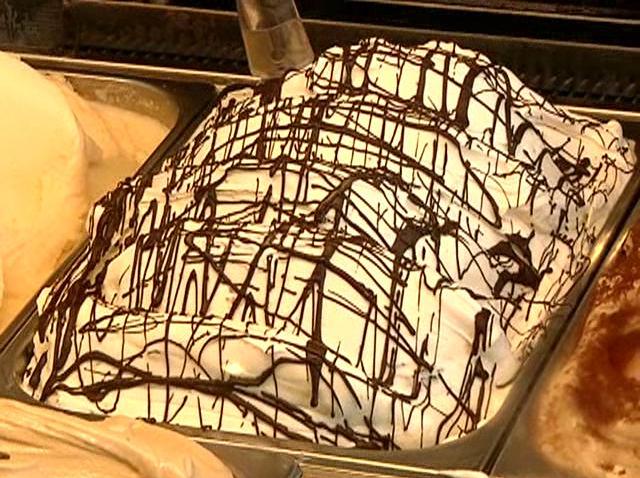 Grab a spoon. A Gaslamp café is offering a free taste of fresh gelato.
Head to Chocolat Cremerie Thursday night and you'll find they're scooping gelato for free.
The café, located at 509 5th Avenue, is celebrating its first anniversary by offering up its fresh gelato to customers - at least a taste of it - from 4 p.m. to 7 p.m. We're not sure which flavor since they've made several different batches just in case the crowd starts chanting for more. Hopefully, they'll be offering one of their eight chocolate flavors - white, milk, dark, orange, rum, chili, amaretto or gianduia.
Since September is Ovarian Cancer Awareness Month, the owners are giving 10 percent of all sales to the National Ovarian Cancer Coalition.
While you're there, check out the menu for other offerings from crepes, salads and panini's.