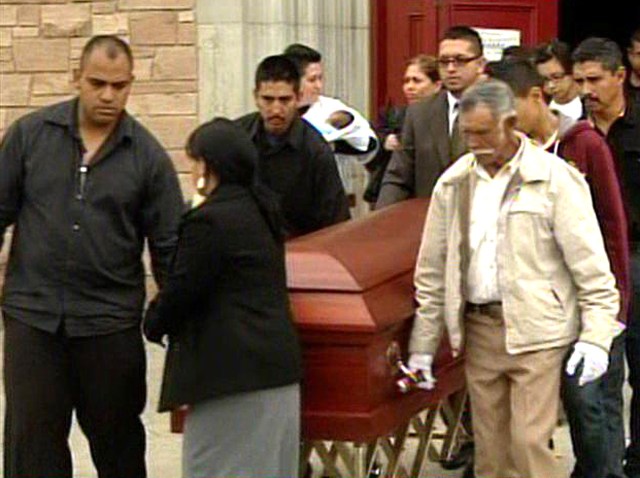 Hundreds of grieving loved ones turned out Monday to memorialize Diana Gonzalez, whose body was found last week on the San Diego City College campus.

Service began at 11 a.m. with a mass at St. Jude's Shrine in San Diego. Gonzalez, a 19-year-old mother of a 9-month-old daughter, was interred following afternoon services at Greenwood Cemetery.

Before the services, the Gonzalez released a statement that read, in part:
"Our family has been touched by so many demonstrations of care and concern for Diana's loss. We would like everyone to know that our family is hopeful that Diana's story will help put a stop to domestic violence and motivate the authorities and others in positions of power to make significant changes to the current legal system. Our hope is that Diana's story will not be forgotten and that the justice system becomes harsher on perpetrators of domestic violence."
Gonzalez's husband, 37-year-old Armando Perez, faces a murder charge in connection to his wife's death. He has not been seen since the slaying, but his car was located across the border last week in Tijuana.

Anybody who wants to make a donation to the family can do so through Cabrillo Credit Union (Account No. 19370700), under the account name Memorial Fund for Diana Gonzalez.