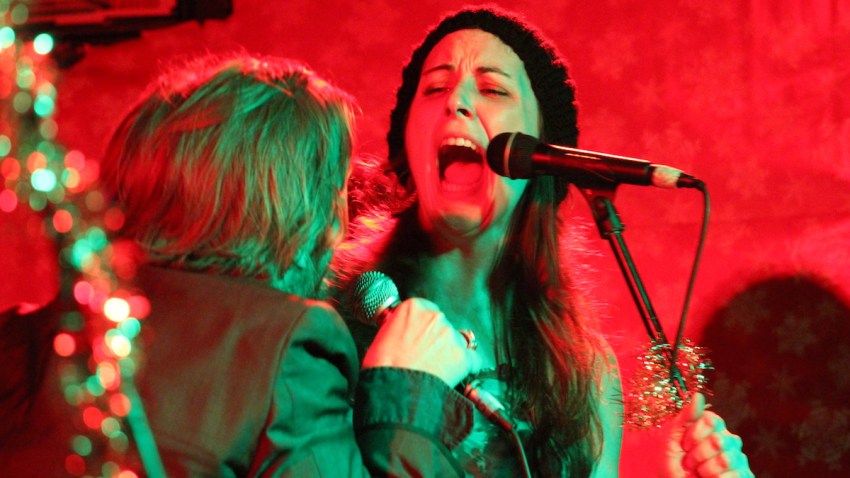 It's Christmas Eve, so lots of spots are gonna be closed tonight, but you can always count on the Casbah to bring you Exile on Kettner Blvd. Every year is a different cast of characters playing your favorite Rolling Stones tunes, and it's a massive party and reunion of the music community, so it is always amazing. To be honest, though, I don't really even know who will be performing, but I do know it always reaches capacity, so you have to get there early. Other spots to catch some holiday cheer include Whistle Stop, Martini's Above Fourth or the jazz jam at Rosie O'Grady's.
Monday, Dec. 24:
Exile on Kettner Blvd. @ Casbah (free)
Jingle Jams with DJs Mario Orduno, Matt Bahamas, Ryan Soloman @ Whistle Stop
Motown on Mondays @ The Office
Christmas Eve Karaoke @ Winston's
Jazz Jam with Louis V @ Rosie O'Grady's
Makossa Mondays with DJ Tah Rei @ Seven Grand
Christmas Eve Dinner with Andy and Nathan @ Martini's Above Fourth
Christmas Eve Dinner @ Lafayette Hotel, Swim Club & Bungalows (5 p.m.)
Strictly Acoustic @ Navajo Live
Wheels of the Industry @ Live Wire
Open Mic @ Lestat's
Acoustic Night/Industry Night @ Henry's Pub
31 Flavors @ U-31
Rosemary Bystrak is the publicist for the Casbah and writes about the San Diego music scene, events and general musings about life in San Diego on San Diego: Dialed In. Follow her updates on Twitter or contact her directly.