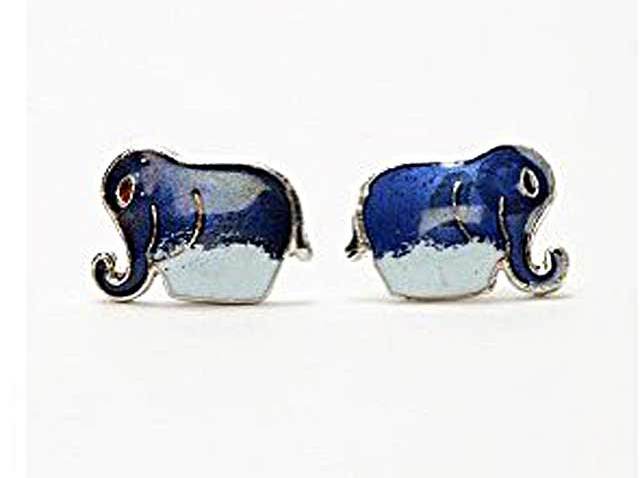 TRUNK SHOW: A swingy skirt makes a lasting impression with a subtler sort of animal print. The Tibi Sleeveless Ruffle Top and Elephant Chain Skirt at Bloomingdale's ($174) combines playful tribal prints with soft feminine lines for look that is collected and casual all at once.

SWEET STUDS: Tiny, shiny enamel elephants in jewel-tone-blue look pretty while maintaining a hint of whimsy in the Elephant Post earrings at Urban Outfitters ($12). They are equally as fetching with jeans and a tee as they are with suit separates or flowing layers.

PRANCY PENDANT: The Juicy Couture Elephant Pendant Necklace at Nordstrom ($118) adds bold shapes and colors to your neckline without weighing you down. Wear on its own or layered with long strings of pearls, beads or chains for more casual occasions.

JUST BECAUSE: You don't need a reason to remember someone special. Snag a stack of SparklePaw's cute Elephant Cards ($3.50 each) to let your loved ones know that they are on your mind.