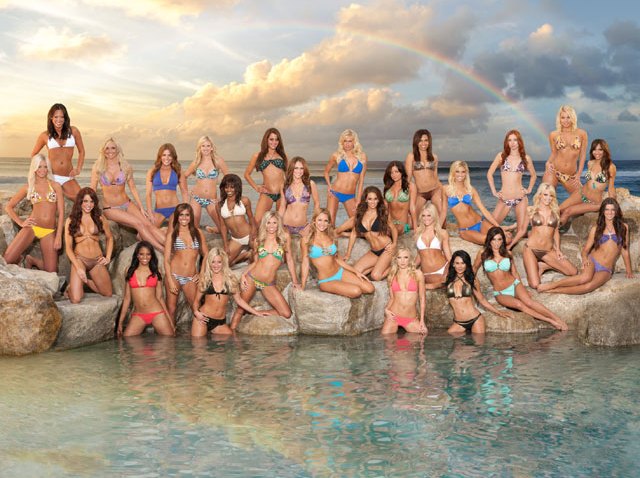 This year's Charger Girls calendar isn't just about swimsuits and 28 beautiful faces. Some of the proceeds from the 2010-11 calendar, which was unveiled Thursday night at a party in the Gaslamp, will go to help Multiple Sclerosis patients.
Scenic spots in San Diego are the backdrops as the Charger Girls modeled swimsuits provided exclusively by Sauvage swimwear. Along with the swimsuits, some models had a little extra in their shoot, like rookie Charger Girl Maria, who posed alongside a 70-pound snake. "I got to experience something a little bit different than the other girls, and it was a lot of fun…a little nerve racking but it was something I'll never forget," she said.
While this year's calendar features a good amount of new comers representing 12 months out of the year, there are some returning faces as well.
A seasoned Charger Girl, model Natalie is in her second year, " Last year was exciting, but I'm really excited for this one as well," she said. However, that doesn't mean posing for the calendar got any easier she went on to say, "It is a hard job you know…nutrition comes in to play, and working out too. Sometimes you have to be in cold water but you just make it happen and I think that it's going to pay off."
Fans looking forward to getting their hands on the $16.99 calendar can purchase it online, with some of the proceeds from sales going to the National Multiple Sclerosis Society.