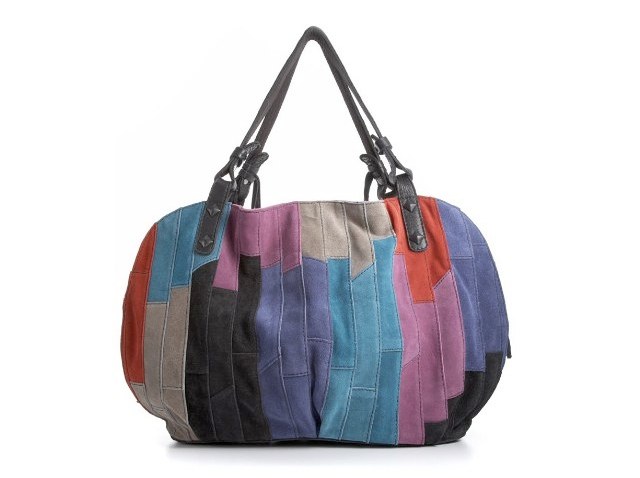 NO HOSE: The freshest fabric for handbags this season is going to be nylon. One of the first examples to hit San Diego is the Marc by Marc Jacobs Pretty Nylon Tobo bag ($198) at Nordstrom. With six rich colors and soft quilting, you'll find a reason to take it everywhere.

BE SQUARE: What if you could get a structured bag without the stiff, stitched bottom? Somehow, Nine West was able to create an almost cube-like handbag in its Patty Large Tote ($70), without the uncomfortable, boxy frame of typical stand-up bags.

SKYLINE VIEW: Patchwork usually evokes images of prairies and covered wagons. If you're talking about the Lucky Road Rebel handbag ($229) at Macy's, though, the teal, fuschia, red and grey suede patches will have you thinking of city skyscrapers and bright lights instead.

NEW MOON: After a few years of soft, unstructured bags, it's nice to find one with a little backbone (or back zipper). The Dooney & Bourke Croco Luna bag ($265) at Nordstrom is just such a style. It has a sleek, deliberate half-moon shape and comes in six shades of oversized faux croc embossed leather.