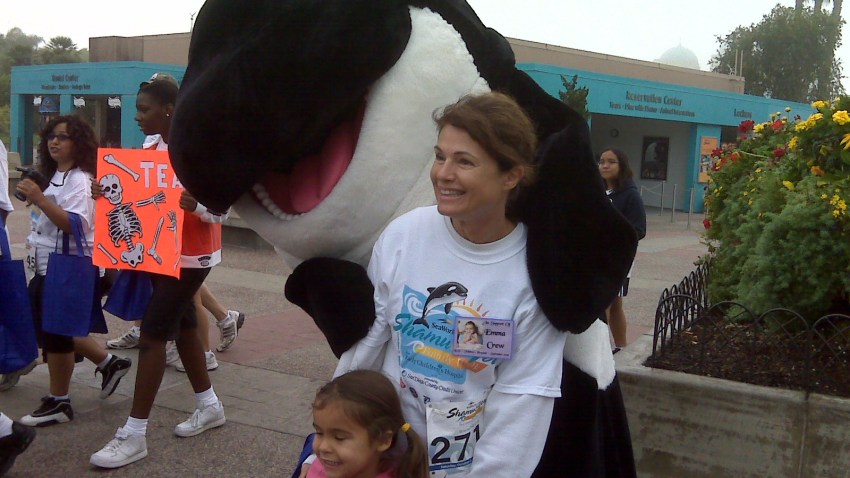 What a great way to spend a Saturday morning in San Diego - "Walking with Shamu" (name of the event) and a bunch of his buddies.
It's an annual good time hosted by SeaWorld San Diego, hence the top billing for the world's most famous Killer Whale. More than 2900 walkers, many pushing strollers turned out this year, reminding us all once again why America's Finest deserves the moniker. More than $200,000 was raised for the Rady Children's Hospital.
There were a ton of teams, like GE Family and Friends, mini (only 6 counting Maya in the stroller) but mighty as we trekked the four mile course which started at Bay Front Park, through Sea World itself, then down toward the Hilton and then doubling back to the starting point. The journey through Sea World afforded the crowd much picture taking as a plethora of tiny critters and even more of the giant "human stuffed" fuzzy kind made themselves available for a high five photo with the hundreds of children on hand.
It was a great family event and something you should get on your calendar for early fall next year. By the way, another big fundraiser for the Rady Children's Hospital is right around the corner -- Kids News Day.