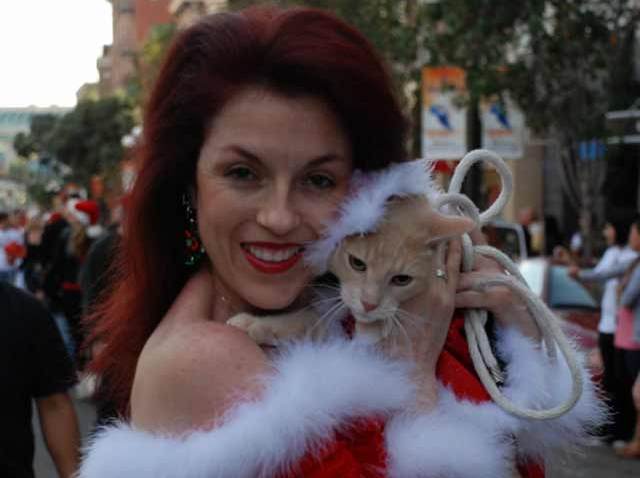 Some pet lovers just love to dress up their furry friends for the holidays. Are you one of them? If so plan on making a trip downtown this weekend for the Gaslamp Holiday Pet Parade.
For the third consecutive year pets and their owners alike are invited to dress up in holiday garb and join the parade of pets through the Gaslamp Quarter.
The competition-minded owners can enter any number of contests at the event. They include Best Costumed duo, Cutest Critter, Best Pet Costume and Best of Show.
The parade begins promptly at 3 p.m. but be sure and get there early. This event has become more and more popular each year and the space is limited. Registration and check-in begin at 1 p.m. If you want to beat the crowd you can always go on line to fill out the registration form.
If you have questions about your pet you'll find that answers at the Pet Expo and talent show which take place immediately following the parade.
Want to get a head start on the festivities? Check out the folks from Cups La Jolla teaching us how to make healthy, organic baked treats for dogs and owners alike.