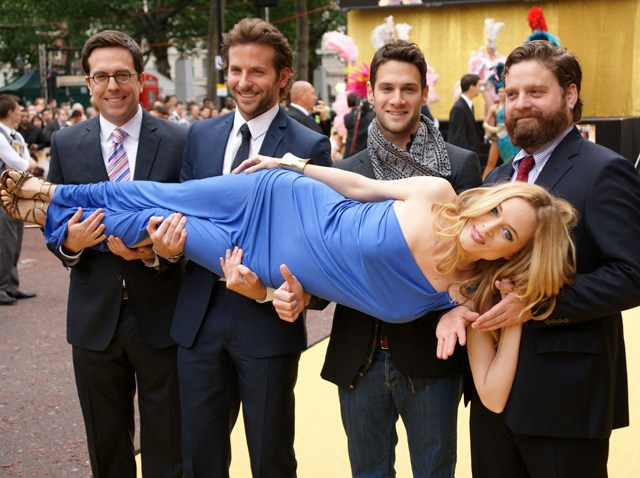 THE HANGOVER: This week at the Pearl Hotel's Dive-In Theatre: The Hangover. If you're one of the few people who hasn't seen the epic comedy, there's no better time than the present. Showtime is 8 p.m. and food will be served until 10 p.m.
GET SHOPPORTUNISTIC: Shop for a good cause at the Andaz Hotel. For $15, you'll get snacks, a complimentary cocktail and access to vendors like Amici Tabletops, Boulevard Bags, LipScapes, and VET Spa. Proceeds benefit Invisible Children. 6 to 10 p.m.
NO JOKE: Get ready to laugh until you cry at the Comedy Palace. From Last Comic Standing, The Late Show with Craig Ferguson and Comedy Central, Taylor Williamson will headline. Starting the roar of laughter will be Daniel Storrow, Greg Santos and Colin Osborn. It's free admission if you RSVP to rsvpcomedyshow@yahoo.com--include your name and the number of people you're bringing. 8 p.m.
Get Events Sent Straight to You: Why bother looking for what's happening tonight? Let us do the work for you:
Text SDTONIGHT to 622339