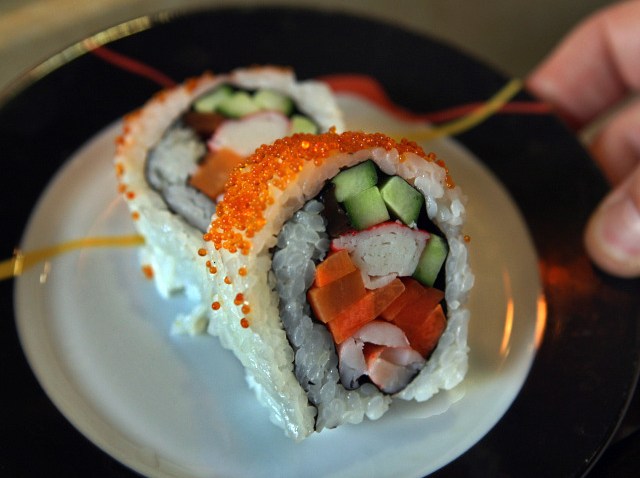 SUSHI NIGHT DINNERS: Join RA sushi for exceptional sushi and drinks at happy hour prices in the Flying Fish lounge. Don't be surprised if you get the urge to start dancing since dj tunes ranging from rock, 80's, top 40 and house play while you eat. Go ahead and indulge!
LAST COMIC PHAN-DING: It will be crazy at the Mad House Comedy Club with comics making you laugh 'till you're mad. Featured comics include the original winner of NBC's Last Comic Standing, Dat Phan, and hot San Diego comic, RJ Dharni. The show starts at 8 p.m. and doors open at 7:15 p.m. with a live pre-show by Rob Deez. Get your FREE tickets here and save $23.
CHEER FROM THE SIDE: Switch it up! Come to Side Bar for a swanky twist on your Sunday Night Football routine. You will get crazy drink specials and football food such as 50 cent wings, $15 Ciros pizzas and $7 hero sandwiches all night!