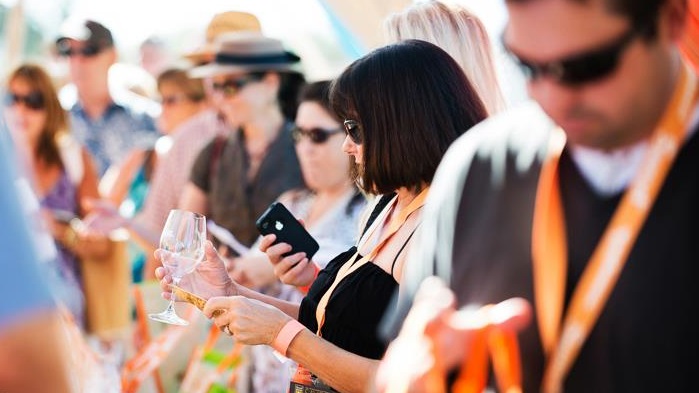 SUPPING IN SEPTEMBER: Sunset magazine has been synonymous with Western living for decades, but for many years the readers had to put its recipes and suggestions into practice on their own. Then the Menlo Park publication began to step out of its food-filled, patio-lined pages, hosting events that boasted a certain Sunsetian flair. One of the premiere happenings, an annual favorite that's now a staple of early autumn? Savor the Central Coast. The three-day gathering is very much about delicious dishes, and local wines, and visits of the area's landmarks (think Hearst Castle and other pretty destinations). It has become popular, for sure, meaning that events do sell out (like the opening night at the San Simeon castle). The time to purchase a ticket is well ahead of late September, and the organizers of the Savor have gone one better: They've put weekend passes on sale through the end of May.
REALLY ON SALE: A weekend main event pass is typically $150, but if you purchase it through Friday, May 31, you can nab it for $100. Nope, a special code isn't needed, that's just the price Savor has set. Wine tastings, food tastings, farm-to-table haps, and more goodies are included in the weekend main event pass. At any rate, if you do want to attend the Sept. 29-31 weekend, you should move on your ticket soon.
BECAUSE.. The schedule is a draw. There are more hands-on activities and demos, and adventure tours are now two days, instead of one. A new Pismo Beach event -- it's cocktail-based -- will be a Friday night thing, too. And picturesque Santa Margarita Ranch outside San Luis Obispo is still a main hub for all of the celeb chefs and winemakers. Plus the fans of Sunset, of course. It's nice to live beyond the pages of the magazine for a few early fall days.
Copyright FREEL - NBC Local Media