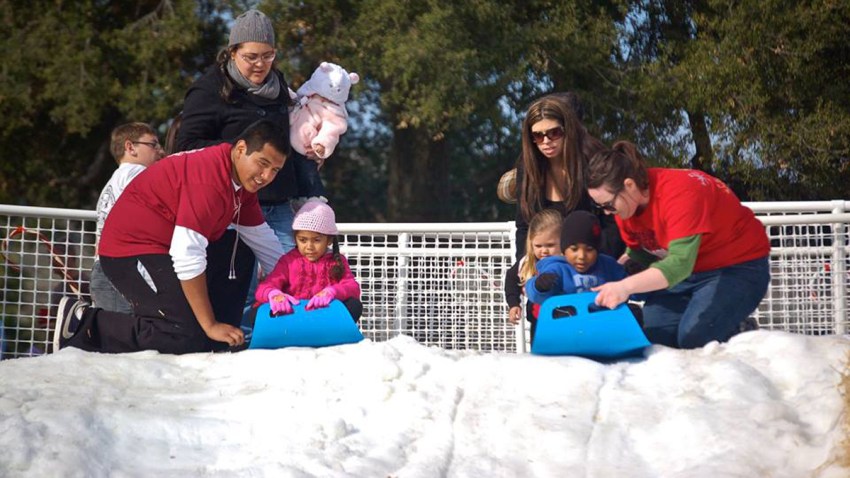 It may be hot pretty much year-round in Santee, but snow – and Santa Claus – is in the forecast this Sunday.
The annual Santa at the Lakes celebration is set to take over Santee Lakes from 11 a.m. to 4 p.m., a family-friendly holiday event featuring makeshift snow for sledding, visits with Santa, a petting zoo, pony rides, hay rides and carnival rides.
Organizers say attendees will have a chance to go sledding down a hill covered with snow.
The Scene
Food. Fun. Lifestyle. Features. All in America's Finest City.
Kids can also enjoy holiday arts and crafts, plus festive music and decorations. Food vendors will also be on site selling tasty goodies for all to enjoy.
The event is free but parking costs $5 per car, while activity tickets are priced at $.50 each. For more information call (619) 596-3141 or visit the Santee Lakes website.
Santee Lakes is located at 9310 Fanita Parkway.