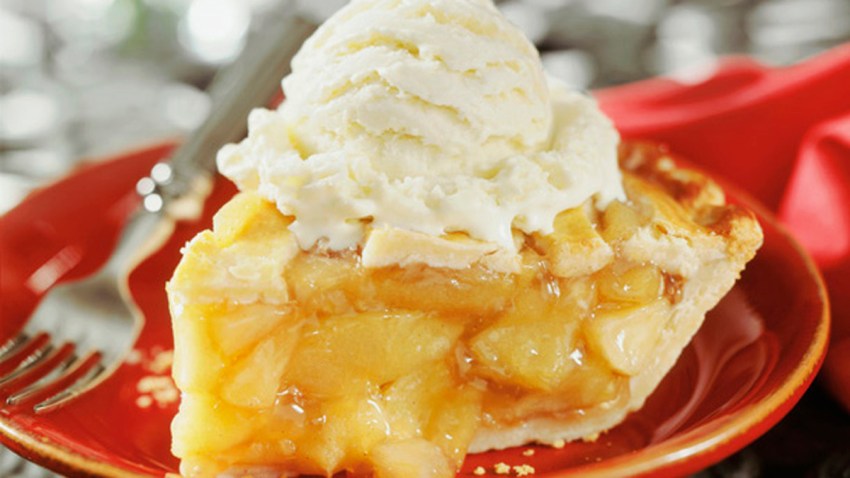 Save some room, San Diego: It's time for the perfect holiday dessert. Local bakeries and restaurants are heating up their ovens to serve some warm, scrumptious, like-your-grandma-makes-it pie. Focus on the turkey; our Yelp users know just the place for the perfect pie.
Village Kitchen & Pie Shoppe, Carlsbad
The sweet selections are sure to dazzle your senses. If you can see straight, go for the tart key lime or coconut cream. The Snickers pie is also a great choice. If you're more into traditional picks, this North County eatery has all the holiday slices, from pumpkin to apple. To reserve your Thanksgiving dessert, be sure to place your order ASAP.
The Scene
Food. Fun. Lifestyle. Features. All in America's Finest City.
Betty's Pie Whole, Encinitas
If you want your pies fresh out of the oven, but don't want all the fuss and dirty mess in your kitchen, Betty is here to help you out. She's put together her famous creations, unbaked with a take & bake kit ready to go. Choose from options like cranberry pecan, sour cherry and double crust apple. Call ahead to order in time for turkey day.
Great Maple, Washington St.
This local joint keeps the festive cheer going and bakes fresh, seasonal pies each and every day of the year. Baker Kelly Stillwell leads the bake team and this month you'll find perfect pumpkin (with ginger snap crust!), roasted pecan with maple and a winter peanut butter flavor. Skip the baking this year and call to order in advance.
Sugar and Scribe Bakery, Pacific Beach
This bakery creates a few sizes for any appetite (2-inch "I'm a bite," 4-inch "Just for You," 9-inch Family pie) with hand-rolled dough, fresh seasonal fruit and all fillings made from scratch. The list is long and delightful with inspired options like gooseberry ginger, bourbon braised pear and apricot hazelnut orange. Call ahead to reserve a specific flavor.
Peace Pies, Point Loma/Ocean Beach
If you have vegan family or friends opting for tofu over turkey, make sure they can dig into dessert without hesitation. The pies baked at this raw, gluten free and organic facility are 100-percent free of animal products. The "alive" apple or the cosmic coconut is sure to please and their cheesecakes vary in flavors, but not in satisfaction. Reach out to reserve yours in advance.

Extraordinary Desserts, Little Italy, Banker's Hill
The options of tarts and pies range from gorgeous to decadent: lemon meringue, berry Devonshire and caramelized milk chocolate hazelnut, to name a few. The pies are beautifully presented, but be sure you order three days in advance. You can even conveniently order these artisan desserts from the shops' online menu.

Trish Sanderson is the community manager and marketing director for Yelp North County San Diego. She leads the local community of Yelp reviewers both online and off.