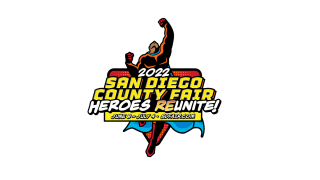 Pow! Wham! Shazam! Superheroes are the stars of this year's San Diego County Fair...from the action-packed pop culture superheroes from comic books and the silver screen, to those awe-inspiring Community Heroes we've found right in our own neighborhoods.

Soar through the air on adrenaline-pumping carnival rides, strike a power pose with your favorite superheroes, taste your way through the Fair's superfoods, and discover entertainment surprises around every corner.
Come out to the NBC7 and Telemundo 20 booth at the San Diego County Fair each Saturday and pick up your free "Hooray For Reading" activity kit. Join the fun, color your book and create lasting memories, sponsored by First 5 San Diego! First 5 San Diego logo; Saturday 6/11, 6/18, 6/25, 7/2; www.hoorayforreading.org
All Fair Admission & Parking tickets must be purchased online in advance.
To better serve Fair guests, the San Diego County Fair is moving to a cashless payment experience. Cashless payments are safer and faster, too–avoid wait times at the gate and spend more time enjoying the Fair!
For More Information CLICK HERE!