A couple of years ago, the former Del Mar residents in the Soft Pack -- originally named the Muslims -- moved to Los Angeles to pursue opportunities and outside creative ventures in the movie industry. Since its relocation, the band blew up, signed with Heavenly Recordings/Cooperative Music, released their critically acclaimed debut in February and have played high-profile gigs that included CMJ, SXSW, Coachella and, this Saturday, Lollapalooza.
Known for their authentic, crisp, and fiercely infectious sound, the Soft Pack features Matt Lamkin on vocals, co-founder Matty McLoughlin on guitar, David Lantzman on bass and Brian Hill on drums. The band is scheduled to headline the Del Mar Summer Concert Series/4 O'clock Fridays in its hometown of Del Mar next Friday.
I caught up with McLoughlin -- who was on the way to Palm Springs with his girlfriend -- before an appearance with the band at the U.S. Open of Surfing, in Huntington Beach, on Tuesday. We discussed Mexican food, the Del Mar Thoroughbred Club and the power of blogs in the music industry.
Chris Cantore: What do you miss most about San Diego?
Matty McLoughlin: I would definitely say the Mexican food -- we're [expletive] suckers about it up here -- and it's a nicer place than L.A. We love San Diego, and we started our band because of bands like Drive Like Jehu and the Hot Snakes.
CC: Out of the gate, how did moving to L.A. move the needle for the band?
MM: It gave us the opportunity to open for bigger bands like the Breeders/Phoenix and play to larger crowds. Then, you have websites like Stereogum and all these other music blogs, it's [expletive] crazy ... that's how kids hear music now.
CC: You're playing the Del Mar racetrack in a couple of weeks. How does it feel ?
MM: Amazing -- being from Del Mar, we would just walk down there, hop the tracks and see the Violent Femmes and the Flaming Lips. I remember starting a mosh pit and some 35-year-old guy almost beat me up when I was 17.
CC: Yup, and I was the guy introducing the bands onstage and the person you would throw stuff at ...
Matty [laughs]: Probably.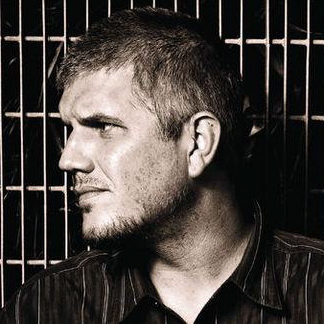 Chris Cantore, SoundDiego's anchor contributor and a longtime fixture on San Diego radio, is on the air weekdays from 3-7 p.m. on 102.1 KPRI. Follow Chris on Twitter @chriscantore or send him a story idea.
Published at 8:51 AM PDT on Aug 3, 2010 | Updated at 10:56 AM PDT on Aug 3, 2010