Green Day -- performing Sept. 2 at Cricket Wireless Amphitheater with AFI -- closed Night 2 of Lollapalooza over the weekend with an explosive, hit-infused two-and-a-half-hour power set to tens of thousands of heads.
Accompanied by a crew of side players, the Broadway-bound trio pulled out an arsenal of rock & roll cliches, including audience participation, fireworks, T-shirt/water cannons and more "Chicago" shouts than an Obama rally. During their first Lollapalooza appearance since 1994, frontman Billie Joe Armstrong mocked, "And after us, be sure to stick around for the Smashing Pumpkins ... wait, what year is this?"
1994 was the year Green Day opened Lollapalooza at the Aztec Bowl (current site of the Viejas Arena), and the lineup included L7, Beastie Boys, Smashing Pumpkins, George Clinton and the Breeders, who left the stage after a song due to a "water bottle incident." As a recent SDSU grad, I was working a the local production company as a "runner." While it was awesome to be in the mix of these '90s alt-giants, my duties included fetching camera equipment for the Beastie Boys at George's Camera on 30th, doing Smashing Pumpkins' laundry on El Cajon Boulevard and delivering bottled water to Green Day before they took the stage in the early afternoon.
Upset about performing to a very small Lolla crowd -- because of long entrance lines -- Billy Joe spit on my right foot as he made his way to the stage. As a huge Green Day fan, I understood his frustration and actually relished the projectile encounter.
Sitting on the side of the stage, sporting soiled Vans, I watched Green Day destroy a half-hour set playing songs off their latest release (at the time), Dookie. Sixteen years later, Green Day are still playing with the same excitement and enthusiasm, only to slightly bigger crowds.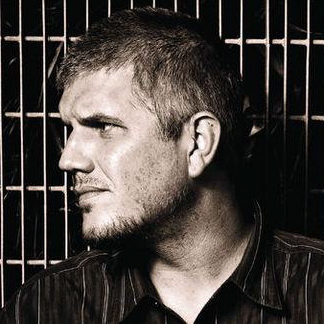 Chris Cantore, SoundDiego's anchor contributor and a longtime fixture on San Diego radio, is on the air weekdays from 3-7 p.m. on 102.1 KPRI. Follow Chris on Twitter @chriscantore or send him a story idea.
Published at 11:47 AM PDT on Aug 9, 2010 | Updated at 3:52 PM PDT on Aug 24, 2010