Chargers Fun Fact: The Chargers' call him "OG"
Let's talk defense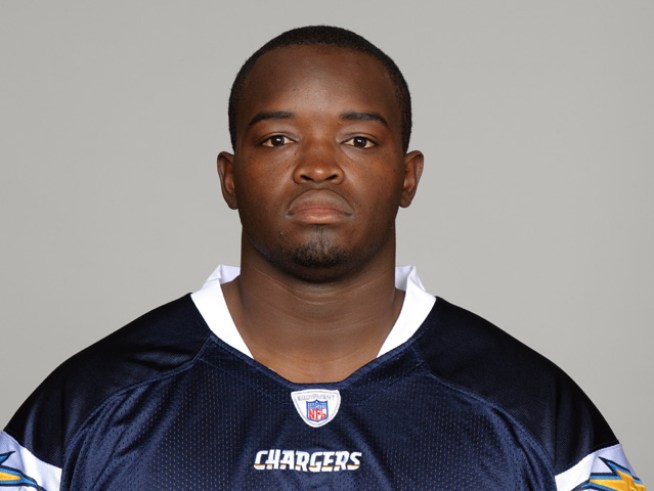 Getty Images
SAN DIEGO - 2009: Ogemdi Nwagbuo of the San Diego Chargers poses for his 2009 NFL headshot at photo day in San Diego, California. (Photo by NFL Photos)
He may not be a starter, but San Diego native Ogemdi Nwagbuo (oh-WAH-dee new-WAH-boe) may be one to watch. A late bloomer, Nwagbuo started playing football as a junior at Mt. Miguel High School in Spring Valley, playing only three snaps. He was deemed ineligible to play his senior year by CIF.
After graduation, he enrolled at Southwestern College where he played football for two years for the Jaguars, which led to a scholarship at Michigan State. He was drafted by the Giants in 2008, but was cut before the season started. The interesting thing is Nwagbuo thought football was over for him, so he got a job in customer service at Enterprise Rent-a-Car. He was eventually signed on the Chargers practice squad in December of 2008, but continued working for Enterprise up until the 2009 off-season conditioning program. I guess one in the hand is still worth two in the bush.