Chargers Fun Fact: Rivers on the Road to Greatness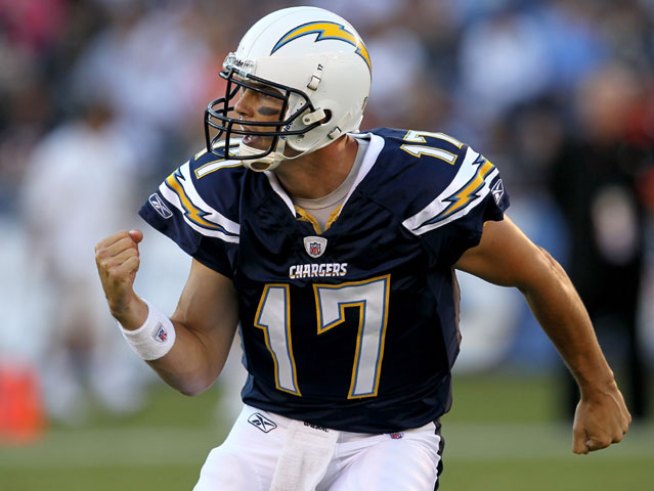 Getty Images
Quarterback Philip Rivers #17 of the San Diego Chargers celebrates after throwing a 28 yard touchdown pass against the Bears in preseason on Aug. 14, 2010.
The Chargers' Phillip Rivers has already passed for 2008-yards this season and we are only 7 games into the season. For the first time in history, 10 NFL quarterbacks threw for 4000 or more yards during the season. Rivers was eighth on that list.
Rivers is well on his way to breaking Dan Marino's passing record of 5,084-yards. Marino and Brett Favre are tied for the second most of all time for consecutive number of passing seasons over the 4000-yard mark.
Rivers has nine more games to make his mark.
CHARGERS COVERAGE
Complete Coverage: San Diego Chargers
SPORTS NEWSLETTER
Stay connected to what's going on in sports by signing up for our daily newsletter.