A man accused of killing three San Diegans, two on Christmas Eve 2013, had entered the term "R.I.P." into his calendar on his cellphone on the date of the slayings, a computer media investigator testified Wednesday.
Carlo Mercado, 29, is accused of killing brothers Salvatore Belvedere, 22, and Gianni Belvedere, 24, and Gianni's fiancée, Ilona Flint, 22, in a triple homicide mystery that has saddened and captivated San Diegans for the past eight months.
At the second day of Mercado's preliminary hearing Wednesday, a judge ruled there was enough evidence to bind the suspect over for trial on the three counts of first-degree murder.
More Details Emerge in Triple Homicide Mystery
The pretrial continued on Sept. 3, 2014, for Carlo Mercado, the San Diego man accused of killing brothers Salvatore and Gianni Belvedere and Ilona Flint. As additional witnesses hit the stand, more details emerged on the triple homicide mystery. NBC 7's Elena Gomez reports. (Published Wednesday, Sept. 3, 2014)
Shackled, with his head hung low, Mercado slowly shuffled into the courtroom for the second part of testimony in the afternoon. Once seated beside his attorney, the suspect remained quiet and looked straight ahead.
Mark Luque, of the Naval Criminal Investigative Service (NCIS), took the stand, testifying that he had examined a cell phone belonging to Mercado in June 2014.
Using a tool called the "Universal Forensic Extraction Device" (UFED), Luque was able to read data from the phone – a Samsung device – including call logs, text messages and other usage statistics.
Luque said that in this case, the phone was used "very little" on a monthly basis, but he did find some noteworthy information stored on it.
Luque looked at the calendar entries on the device – specifically the listings for Dec. 24, 2013, the date Flint and Salvatore were mortally shot.
"On that date, there was a single entry: R.I.P.," Luque told the court.
He said he also ran a data search for terms searched on the phone on Dec. 24, 2013. The investigator said he was able to find searches specific to terms such as "San Diego Mall Shootings," "Mission Valley Mall" and "Mall Shooting San Diego."
All three searches had been manually deleted from the phone.
Mercado is accused of fatally shooting Flint and Salvatore on Dec. 24, 2013, at Mission Valley Mall, and also killing Gianni, leaving his body stuffed into the trunk of Gianni's car in a parking lot in Riverside, California.
Luque testified that some addresses had also been entered into the cell phone belonging to Mercado. This included a search near the 19500-block of Van Buren Boulevard in Riverside – the area where Gianni's body was found on Jan. 17, 2014.
The investigator said a search had been done on the phone for "San Bernardino National Forest Shooting Area" and "1640 Camino del Rio North," near Mission Valley Mall. A search for a Home Depot store in Riverside, about eight miles from Van Buren Boulevard, was also found on the phone, according to Luque.
During cross-examination, Mercado's attorney asked Luque if any of the 358 contacts found on the suspect's phone were linked to the names associated with the triple homicide case. Luque said no.
The defense asked if Luque could determine when the "R.I.P." entry was made in the calendar. Again, Luque replied no.
Angela Rozsa, a computer forensic examiner with the San Diego Police Department, also took the stand Wednesday. She said she examined three computers belonging to Mercado.
New Details in Triple Homicide Mystery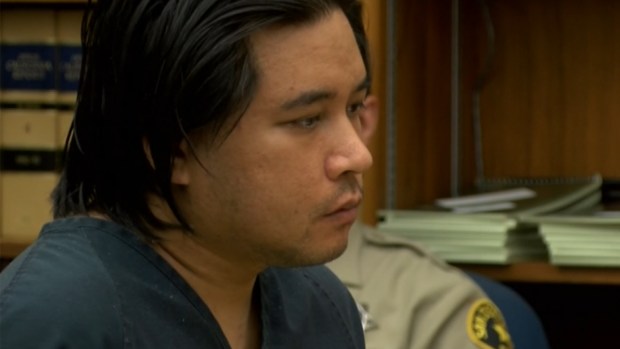 Witnesses took the stand on Sept. 2, 2014, at a preliminary hearing for Carlo Mercado, 29, a man accused of killing three San Diegans: Ilona Flint and brothers Salvatore and Gianni Belvedere. New details were revealed indicating drugs may have played a role in the slayings. NBC 7's Elena Gomez reports. (Published Tuesday, Sept. 2, 2014)
Using a tool called "Text Screen Search," which indexes every word and character searched on a computer, Rozsa looked for any searches of the names of the victims involved in the case, plus search terms linked to weapons and guns.
Rozsa said she found four smartphones synced to one of the computers, including the Samsung device belonging to Mercado that Luque referenced on the stand.
She said one of three iPhones linked to the computer had the user and display name "Assassin." Another was titled "Carlo's Phone," and a third was "Rachelle's Phone."
On a computer, the investigator said she also found a bookmark for an Internet Movie Database (IMDB) web page, specifically to a list of the "best assassin movies," which included about 50 titles.
"They all had to do with hit men or assassin-type characters. 'Mr. and Mrs. Smith' was on there, 'Pulp Fiction,' 'No Country for Old Men,' 'The Killer' were some of the titles," said Rozsa.
The investigator said she also found a photo on the phone of a computer screen showing a receipt for a pre-paid Samsung phone like the one Luque testified about.
She also examined the "favorites" on Mercado's computers, which included 282 bookmarked pages, many of which were linked to anime movie torrent files.
"About 10 percent of them had to deal with weapons and suppressors and 'are threaded barrels legal in California?' -- laws regarding firearms in California," Rozsa said. She testified those favorites spanned a timeframe between April 1, 2013, and May 1, 2014.
During cross-examination, Rozsa confirmed she did not find any searches on the computers of the terms "Mission Valley Mall Shooting." She said no names associated with this case turned up on the computer, either.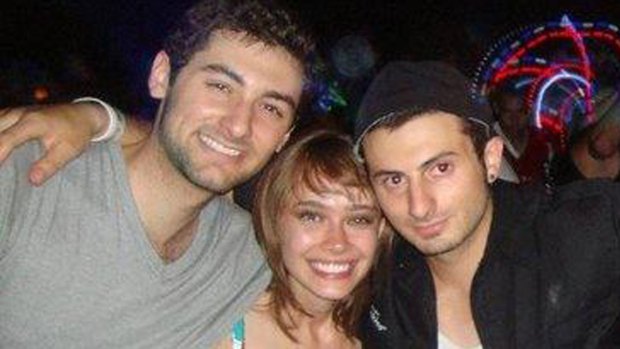 Mission Valley Mall Christmas Eve Shooting: Images
Earlier in the day, prosecutors questioned witnesses about the gruesome scene where Gianni's body was discovered in Riverside.
Carlton Fuller, the manager of the Riverside Police Department's forensic lab, testified that a foul odor tipped investigators off as to what they may find inside the locked, green Toyota.
On Jan. 17, officers called a tow truck worker to unlock the vehicle and pop the trunk. Once inside, they found a deceased Gianni.
"He was laying on his – I wanna say – right side. His upper clothing was up above his head and tangled in his arms," said Fuller. "There was some pants…his lower clothing was entangled around the lower parts of his legs. His torso was exposed, and he was very decomposed."
In the trunk, investigators also discovered one of the most important pieces of evidence: a spray canister of Febreze. The bottle's trigger was held down with a piece of duct tape so all of its contents sprayed into the car.
Fuller said whoever placed the Febreze and two boxes of Arm and Hammer air freshener in the car wanted to mask the smell of the body.
SDPD Forensic Analyst David Comaccia told the court he pulled Mercado's DNA from the Febreze bottle, as well as from a piece of rolled duct tape attached to the car's license plate and the gas cap.
As the pretrial concluded, the prosecutor recounted key evidence, including that the gun used to kill the three victims was registered to Mercado and was found in his possession on Jan. 18, 2014 – one day after Gianni's body was discovered by police in Riverside.
He also brought up the Febreze deodorizing spray can.
Finally, the prosecutor reminded the court of the digital evidence, including the "R.I.P." calendar listing and search terms found on Mercado's cellphone.
The defense, however, argued that the exhaustive investigation on this case still leaves too many questions unresolved.
"What we don't know says more about the case than what we do know," Mercado's attorney stated. "We are left with more questions than answers."
The attorney said that while DNA evidence may tie his client to Gianni's body and vehicle, DNA evidence does not tie him to the Mission Valley shootings of Flint and Salvatore.
He argued that one can't assume Mercado is responsible for all three slayings "on the thinnest of circumstances" without that DNA evidence.
In the end, Judge Eugenia Eyherabide of the Superior Court of San Diego County ruled that Mercado will stand trial for the killings. His next court appearance is scheduled for Sept. 17.
Published at 4:18 PM PDT on Sep 3, 2014 | Updated at 10:59 AM PDT on Sep 4, 2014