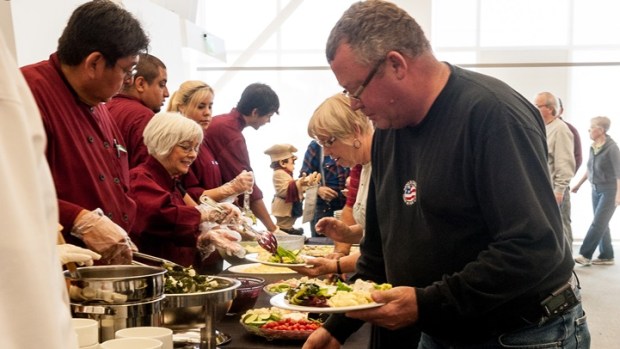 Farm to Field Tours
Get to know the food growers and food makers of Yuma on a Farm to Field Tour.
IT HAS BEEN A PLEASING TREND... in restaurants for some time now to learn all about the background of what you've just ordered. No longer will "beef" or "bread" simply suffice; we're learning about the whole journey of our meal, and about the farmers and growers who make food happen. This is good and it is old and it was the way it was for centuries upon centuries, for many people, so call it a satisfying return to foodly form. But there are interesting ways to get out of the restaurants and cafes and into the fields, to see just how and where vegetables and fruits are grown, and then later, prepared. Yuma, with its strong-beating agricultural heart, has very much embraced that local-seasonal freshly picked vibe. Embraced it with such impressive fervor that educational (and delicious) Field to Feast tours have become a popular way to look longer along the making-of-your-meal chain, back to the very soil it grew in.
HOP ON THE TOUR: There are several ahead this winter, and "the trips include picking produce that's transformed into a gourmet lunch by Arizona Western College culinary students." A "narrated motorcoach trip through Yuma's verdant fields" is also part of the savory scene. The final tour for the season is on Thursday, March 6, meaning you'll also enjoy Yuma's golden time, those pretty winter days before the sun becomes a bit Yumariffic. (Said with warm love, of course; Yuma does take its extreme beaminess in pride and stride.) Call it an excellent day out for those obsessed with their edibles, which, truly, should be one and all of us.