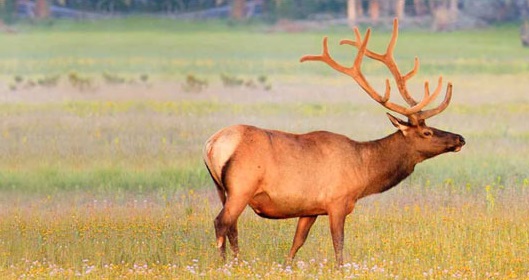 National Parks Foundation
The National Parks Service marks its 97th anniversary on Sunday, Aug. 25. The fun part? You can get in free that day at any of the dozens of parks that typically carry an entrance fee.
CHICKEN OR THE EGG? It's a rather quirky fact that the first national park -- that would be Yellowstone, of course -- came along decades ahead of the official start of the National Park Service. While Yellowstone's parkly status came into legal being in 1872, the federal agency overseeing our wilder stretches followed over four decades later, after a number of twists and turns. But that fits, right? Nature itself has a number of twists and turns and surprises, so it follows that the National Park Service took a bit of time to bud (a bit of time and a lot of effort in terms of publicity). But bud it did, in 1916, and every year we mark its anniversary in the best way it can be marked: Getting back with the land, and doing so for free. Nope, not all of our country's national parks charge an entrance fee, but some do, and that fee gets dropped on a few days a year. One of those days is the service's anniversary, which is Sunday, Aug. 25. The upshot? Find your favorite park, make the drive, then stow the cash you'd need to get in (or save it for postcards).
BUT... there's one more but to throw in the mix. If you have plans on Aug. 25 -- it is the final Sunday before Labor Day Weekend, when back-to-school-ing is in full whirl -- consider that there are 401 national parks but well over half of them do not charge a get-in fee. Some 268 parks are free every single day of the year. That said, if you do want to take advantage of the Aug. 25 fee-free day at a park that typically charges, look to Cabrillo National Monument, Muir Woods National Monument, Sequoia National Park, or one of the other half-dozen or so Golden State parks that have fees.