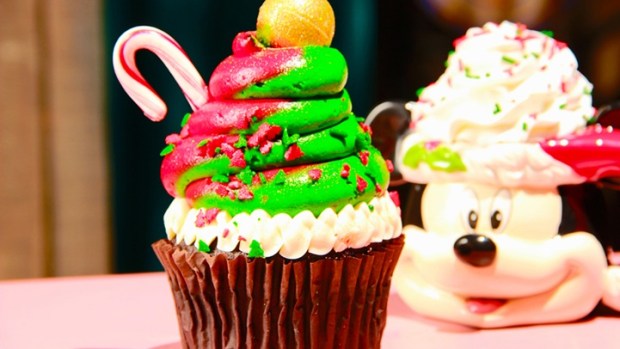 Disneyland
Disneyland celebrates Christmas in July -- at least food-wise -- through Sunday, July 28.
YULETIDE EXTREME: When you see commercials that depict Santa's workshop or the elves packing up the big sleigh, do you ever pause and think "that's nice and festive and all, but nothing really compares to the Main Street decorations at a certain theme park in Anaheim"? Because Disneyland goes all-out, to state it in the most mild way, when the holidays roll around. If there isn't a bough on every window and a wreath on every door, well. Our name is Daisy Duck. (It isn't, though sometimes we wish it were.) This means that the destination has so much Christmas spirit to spare that some of it just by happenstance spills over into the rest of the year, landing in July. Yep, that Christmas in July vibe has flown into Anaheim for the week, and while there are no boughs or wreaths up on Main Street, you can find a little green-and-red-style goodness hither and thither. (Note to Disneyland: You should have two characters named Hither and Thither in the park, welcoming guests at the front gate. Just a suggestion.)
YUMMY CHRISTMAS DOINGS: The main focus of Disneyland's Christmas in July, which runs through Sunday, July 28, is food. Gibson Girl Ice Cream's Peppermint Ice Cream Sundae is one sweet star of the week, as are the gingerbread cookies and cupcakes at the Jolly Holiday Bakery and Cafe. The World of Disney store in Downtown Disney will also debut new Mickey ear ornaments during the week. Nope, there will not be carols, just cupcakes and a few other baubles, but count on this: The holidays are well on their way. Can't wait to see Sleeping Beauty's Castle a-drip in icicle lights? Keep an eye right here for updates.