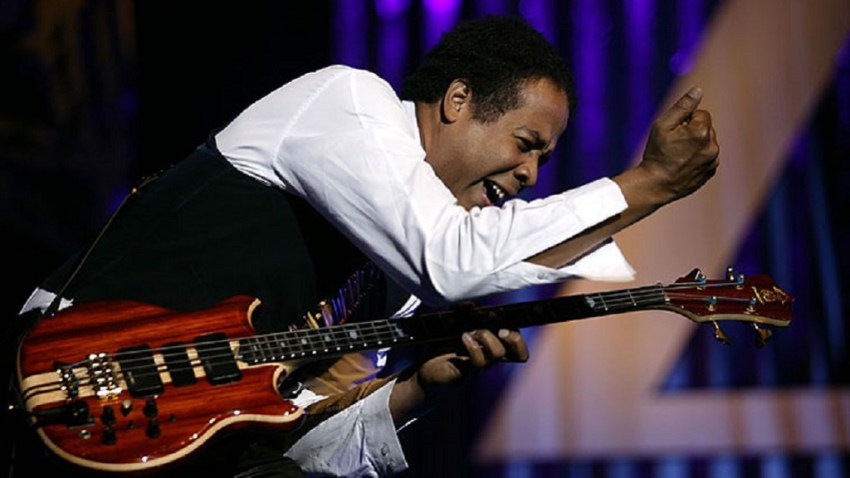 San Diego will host a concert by jazz-rock fusion bass pioneer Stanley Clarke at the Music Box in Little Italy on Thursday evening. Clarke will be leading a trio with Ruslan Sirota on piano and drum prodigy Mike Mitchell.
I first became aware of Clarke in the mid-'70s, right as I began my adventure into jazz, when he seemed to be everywhere at once -- especially as a member of Chick Corea's explosive Reurn to Forever with Al DiMeola and Lenny White. Earlier associations with Stan Getz, Pharoah Sanders, and Joe Henderson had made the bassist a highly sought-after sideman, and his virtuosic technique blew a lot of minds back in the day, including mine.
Clarke is being brought to the Music Box by concert promoter Brian Ross.
"This is my second opportunity to present Stanley in San Diego," Ross explained. "The last time was over a decade and a half ago, yet deeply memorable and intense. He has remained a significant and transformative jazz icon to me, in my earlier years as a developing musician and person, on through today as a concert promoter seeking to help share the most inspirational, the funkiest, the most musically in-depth and expansive of artist experiences available for all.
"Stanley is a legend, to say the least," Ross continued, "and the talent he employs in his band is of the highest caliber. I'm looking forward to the show with great curiosity and excitement."
Stanley Clarke appears at the Music Box (1337 India St.) on Sept. 15. Doors open at 6:30 p.m. for the 8:00 p.m. show. Tickets range from $30 to $100 and are still available.

Robert Bush is a freelance jazz writer who has been exploring the San Diego improvised music scene for more than 30 years. Follow him on Twitter @robertbushjazz. Visit The World According to Rob.