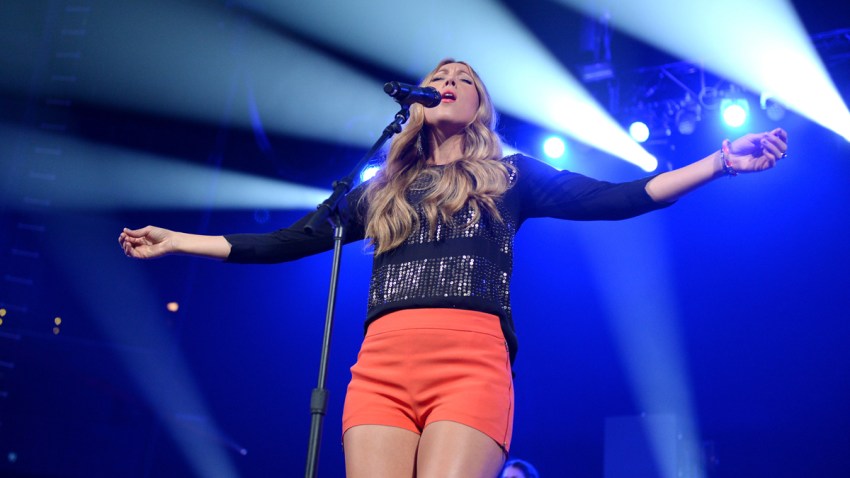 You've made it through half of the week, so get out and celebrate hump day with some great live music. At Humphrey's, Miss "Bubble Toes" Colbie Caillat returns with her carefree, beachy music, while electronic duo Honne are at UCSD after a sold-out show at the Casbah just a few short months ago. Casbah goes local with Hand of Gavrilo, and it's a country hoedown with your favorite locals getting together for Grande Ole Office at the Office. Lowlands at Soda Bar and Halestorm at House of Blues are winning shows too, so get out in the arctic chill of San Diego and warm up with some music.
Wednesday, Oct. 12:
Colbie Caillat, High Dive Heart, Justin Young @ Humphrey's Concerts by the Bay
Honne, Rayvn Lenae @ The Loft, UCSD
The Hand of Gavrilo, Sights & Sages @ Casbah
Grand Ole Office @ The Office
The Palms, Birdy Bardot, Grim Slippers @ Belly Up
Lowlands, Keepers, Hexa, Vyper Skwad @ Soda Bar
Halestorm, Lita Ford, Dorothy @ House of Blues
Dance Klassique featuring Matthew Brian @ Blonde
Taurus Authority @ Bar Pink
Gilbert Castellanos Young Lions Series and Jazz Jam @ Panama 66
Tim Eriksen @ Brick 15
Girls! Girls! Girls! @ Whistle Stop
Mushroomhead, Sunflower Dead, Unsaid Fate, Contortion, the No Name Gang @ Brick by Brick
Club Kingston presents Dub Siders with DJ Carlos Culture @ Winston's
Che Cafe Horror Nights: The People Under the Stairs @ Che Cafe
Veronica May @ Java Joe's
DJ Artistic and Cros1 @ U-31
Tropical Wednesday with DJ Mo Lyon @ U-31
Open Mic with Jefferson Jay @ Winston's (6-9 p.m.)
Bayou Brothers @ Humphrey's Backstage Live
WTF Wednesday @ El Dorado
Family Matters 2

Security Culture @ Kava Lounge
Twin Blades, Alexis Lillian G, 45 Revolutions @ The Merrow
Open Mic/Open Jam @ 710 Beach Club
Ride the Mule @ Henry's Pub
SoundDiego
Music. Community. Culture.
Rosemary Bystrak is the publicist for the Casbah, the content manager for DoSD, and writes about the San Diego music scene, events and general musings about life in San Diego on San Diego: Dialed In. Follow her updates on Twitter or contact her directly.