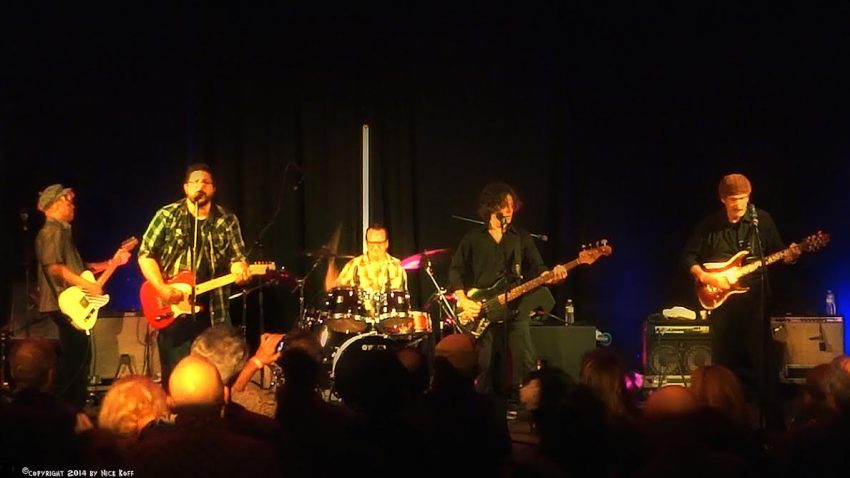 Saturday night is coming, and you're ready for a night on the town, and San Diego certainly has you covered. At the Casbah, LOVE:Revisited perform with Johnny Echols. Hailed by critics as one of the best rock/garage/psychedelic bands of the late '60s and early '70s, they will be performing the album "Forever Changes," which is considered by many to be their masterpiece. There will be a horn and strings section, so if you're a fan (or if your parents need a good night out), this is certain to be a special performance. Meanwhile, Soda Bar keeps it local with Ed Ghost Tucker headlining, and Primus perform at the California Center for the Arts in Escondido.
Saturday, Nov. 22:
LOVE Revisited, the Loons, Bunnynose @ Casbah
Ed Ghost Tucker, Beginners, Nicky Venus @ Soda Bar
Primus & the Chocolate Factory, featuring the Fungi Ensemble @ California Center for the Arts, Escondido
Michael Franti Acoustic, Ethan Tucker (8 p.m.); Michael Franti Acoustic (5 p.m.) @ Belly Up
Chadwick Stokes, Tristen @ The Loft
Purling Hiss @ The Hideout
Fart Barf, Bella Novela @ Bar Pink
Lands on Fire @ Brick By Brick
The Lumps, Christ Killer, Moonshine @ Tower Bar
The Go Getters, Fanny & the Atta Boys, Johnny Deadly Trio @ Til Two Club
45 Revolutions, Agua Dulce @ Croce's Park West
Sara Petite, Caliber @ Humphrey's Backstage Live
Brantley Gilbert, Tyler Farr, Chase Bryant, Brian Davis @ Valley View Casino Center
Common @ Fluxx
Victorian Halls @ Woody's Burgers
The Ready Set, Metro Station, Against the Current, The Downtown Fiction @ House of Blues
Curtis McMurtry, Mary Scholtz, Thomas Gardner Jr. @ Lesta'ts
Dead Sara, Sensory Station, Dexter Riley Xperiment @ The Merrow
Sanctuary, Exmortus, Symbolic, Alchemy, Sinners Rage @ Ramona Mainstage
Villalobos @ 710 Beach Club
Rising Star @ Tio Leos
The Ne'er Duwels, Ken O'Malley @ San Dieguito United Methodist Church
Adrian Lux, Rebecca & Fiona @ Bassmnt
Treasure Fingers @ Bang Bang
Groove International: Pink Ribbon Riot @ House of Blues
JuniorTheDiscoPunk @ U-31
Subdvsn presents Sex Pixels, Speakghost, Tommy Dubs, Ad Volz @ Winston's
Kim Wilson & the Blues All Stars @ Winston's
Rosemary Bystrak is the publicist for the Casbah and The North Park Theatre, and writes about the San Diego music scene, events and general musings about life in San Diego on San Diego: Dialed In. Follow her updates on Twitter or contact her directly.