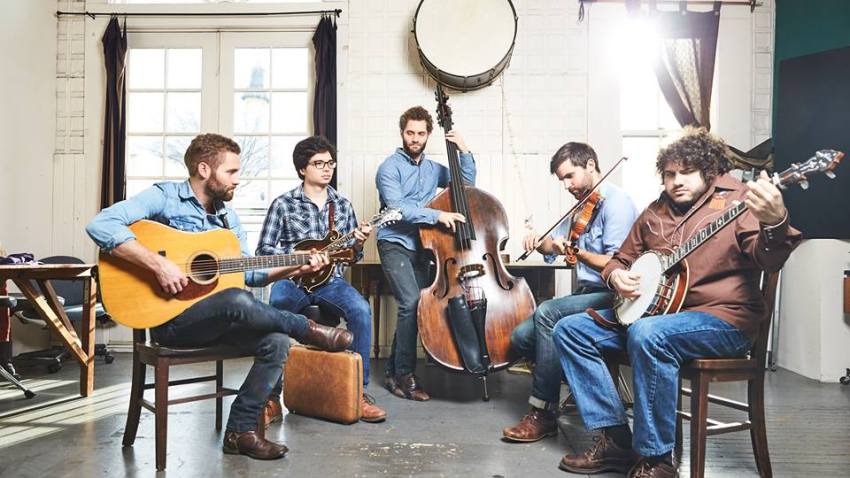 I definitely have strong music biases, and even though I'm a native San Diegan, there's something about bluegrass and Americana music that speaks to me. Bust out a banjo or a fiddle, multi-part harmonies, mandolin, and you have my attention. If you dig it, too, you'll want to be at Soda Bar for Boston's the Lonely Heartstring Band. Meanwhile at the Casbah, Hayden James isn't your typical singer-songwriter, with his sound more in line with a slick lounge bar than a coffeehouse, ditching acoustic guitar for something more in line with electronic dance music. At the Hideout, Canada's Elephant Stone play a unique blend of psychedelic rock with traditional Indian instrumentation like the sitar, and Autograf and Goldroom bring electronic and "future house" music to the Observatory.
Wednesday, Nov. 2:
The Lonely Heartstring Band, People Might Scream @ Soda Bar
Hayden James, Elderbrook @ Casbah
Elephant Stone, Gravyyard, Post Attraction @ The Hideout
Autograf + Goldroom, Speaker of the House @ The Observatory North Park
Greensky Bluegrass, the Lil Smokies @ Belly Up
Way Under, Outlier, Wolf King, Refuse @ The Merrow
6th Annual Chef Bands 2016 Benefitting Center for Community Solutions @ Music Box
Jerry Garcia Cover Band @ The Holding Company 1502
First Wednesday: G Burns Jug Band @ California Center for the Arts, Escondido
Gilbert Castellanos Young Lions Series & Jazz Jam @ Panama 66
New Wave Monthly 9: Pickpocket (1959) @ The Office
Hillary (Jean Young) 2016 @ Che Cafe
Crown the Empire, blessthefall, New Years Day, Too Close to Touch, Light Up The Sky @ SOMA
Wesley Stromberg, Spencer Sutherland @ House of Blues
Stolar @ Lestat's
Karaoke with Cici @ The Bancroft
Dance Klassique feat. Buddy Mason (Cardiff-Bay Area) @ Blonde
Tropical Wednesday with DJ Mo Lyon @ U-31
Open Mic with Jefferson Jay @ Winston's (6-9 p.m.)
Deathraid, Age of Collapse, Crime Desire, Question @ Tower Bar
Wildside @ Humphreys Backstage Live
WTF Wednesday @ El Dorado
J. Lately Tour @ Kava Lounge
Open Mic/Open Jam @ 710 Beach Club
Ride The Mule @ Henry's Pub
Rosemary Bystrak is the publicist for the Casbah and writes about the San Diego music scene, events and general musings about life in San Diego on San Diego: Dialed In. Follow her updates on Twitter or contact her directly.
SoundDiego
Music. Community. Culture.