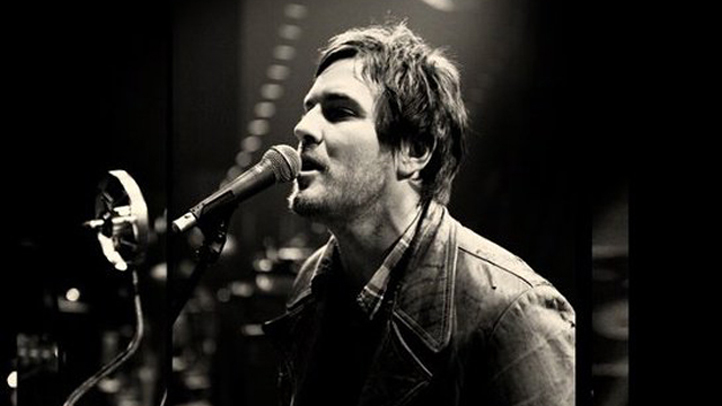 Tonight kicks off a great weekend of music, so even if you missed your chance to get tickets to see Transfer at the Casbah, there are several great options all over town. Up at the Belly Up, Afghan Whigs' Greg Dulli brings the Twilight Singers along with one of my personal favorites, Margot and the Nuclear So and So's. Soda Bar has the Aussie duo An Horse, Tower Bar has local noisemakers Ale Mania, and Ruby Room has Audible Mainframe. Just save some energy because this weekend is gonna be really demanding with sun, fun, and incredible music.
Friday, May 27:
Transfer , Black Hondo, the Howls, Little Hurricane @ Casbah (sold out)
Casbah presents The Twilight Singers with special guests Margot and the Nuclear So & So's @ Belly Up
An Horse, Gun Runner, the New Kinetics @ Soda Bar
Ale Mania, Northern Tigers, Shiva Trash @ Tower Bar
Audible Mainframe, After-School Special, Chill Clinton @ Ruby Room
Weatherbox, Helen Earth Band, TONS @ Epicentre
Children of Nova, Save Amos, Of Sons and Ghosts, Housewives @ Eleven
Bonkers @ Bar Pink
Pocket @ Whistle Stop
In Transit Audio, Misc. Ailments, Monday's Alibi @ Tin Can
Connect Four, featuring Mane One, hosted by Archie Dean, DJs Steven Flex, DJ Pnutz, J. Blow, Myson King @ Til Two Club
The Revivers, Amalgamated and the Night Doctors @ Ken Club
Feel the Noise Electro Dance, with DJs Gabe Vega , Chris Cutz, the OfficeTwins @ U-31
Motion to Sever @ O'Connell's
Josiah Leming, Savannah Philyaw @ Lestat's
Gravity @ Belly Up (happy hour, 5 p.m.)
Adema, Etched in Red, Beneath Lanston, Deprav@ Brick By Brick
Roots Covenant @ Winston's
Full Moon Fever, Way Cool Jr. @ 710 Beach Club
Mr. Fahrenheit (CD release), the New Nostalgic, Make It Last Kid, Act Natural, Oversoul, Innerscape @ Soma
Nilsson Matta with Roni Ben-hur, Richard Sellers and Shunzo Ohno @ Dizzy's (San Diego Wine and Culinary Center)
The Steely Damned @ Humphreys Backstage Lounge (7:30 p.m., 9:45 p.m.)
Byron Blocker @ Hensley's Flying Elephant
Don Omar @ 4th & B
Vivian Green and Eric Roberson @ Anthology (7:30 p.m.)
Almost Islanders @ Gallagher's
Memorial Day Weekend Party with DJ Mike 2 Bless and DJ Hevrock, Jahkobeats, Robone and the Squad
John Foltz @ The Marble Room
James Zabiela, Tara Brooks @ Voyeur
Zenbu Fridays, with DJ Leif @ Zenbu Cardiff
Grandmasta Rats and Charlie Rock @ El Dorado
Thomas Gandey, DJ Ideal, Kid Wonder, Stillwell, Daniel Furth, DJ Schugar, Mrz, Adam Arlia @ Spin
Nas, DJ Homicide @ Fluxx
Craig Shoemaker Is the Lovemaster, Sindy Somers, Beach Eastwood, Pat Puccini @ Ramona Mainstage
Beethoven's Fifth Symphony @ Copley Symphony Hall
Vicente Fernandez @ Valley View Casino Center
Super Bailazo @ Harrah's Rincon Casino
Rosemary Bystrak writes about the San Diego music scene, events, and general musings about life in San Diego onSan Diego: Dialed In. She does social media for the Casbah, books at West Coast Tavern West Coast Tavern, and is trying her hand at band management. Follow her updates on Twitter or contact her directly.