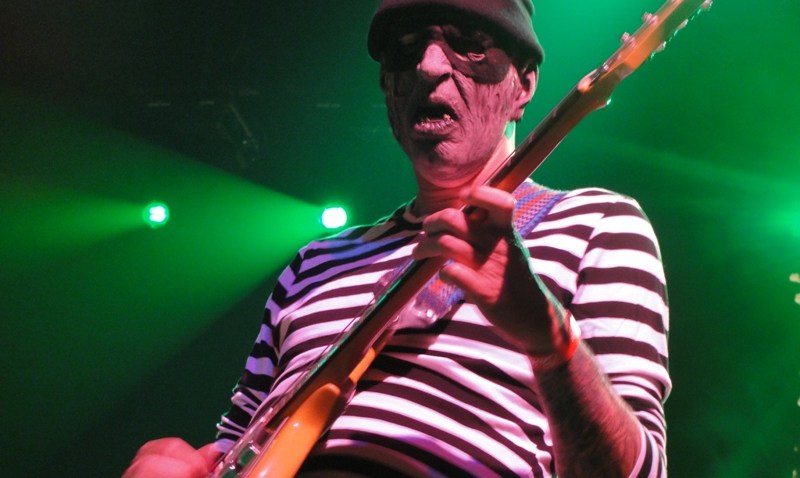 Everyone loves a holiday weekend -- except maybe major touring bands. That's okay, though, because San Diego has enough homegrown talent to keep you entertained this Saturday night. If you're looking for a chill evening, Mike Delgado is spinning at Bar Pink, the Merrow has a dark lineup headlined by Unicorn Death, and our beloved Gayle Skidmore headlines Tin Can. If you really want to party, however, look no further than the Casbah for the Creepy Creeps. There's nothing to say that hasn't been said, except maybe to get there early because it will be packed for these locals who always deliver a seriously good time.
Saturday, July 5:
The Creepy Creeps, Schitzophonics, Love Hungry Men @ Casbah
Gayle Skidmore, Laura Gravelle, Saba @ Tin Can
Unicorn Death, Botanist, Blood Dancer, Trash Axis @ The Merrow
Amen Dunes, AXXAS/ABRAXAS, Octagrape @ Soda Bar
DJ Mike Delgado @ Bar Pink
Redfoo @ Hard Rock Hotel
Norin & Rad @ Bassmnt
America, the Party feat. the Young Guns- Gnarlywood Presents, Dj Hugh Janus @ Belly Up
Bar Neighborz w/ Brewfish @ Boar Cross'n
Boonie Walker, Contemporary Menswear @ Bang Bang
Big Bite Bacon Fest @ San Diego Fair
A Night Of Rock: Globalies, Sleeping Ghost, Playfight, the S/Ashes @ Winstons
The Havesix Band, The Santana Brothers, Captain Viejo @ Lestat's
ROAR, New Lungs, Diners, Bad Kids, Space Missionaries @ Che Cafe
Grand Funk Railroad @ San Diego County Fair
Sultan + Ned Shepard @ Dive Day Club at Harrah's Resort
Matt Hall Quartet @ Croce's Park West
JazzKatz Project @ Dizzy's
Nuclear Sunday, Hannibal, Offshore Impact, Lose Control, Caravan @ Epicentre
Sid Vicious Saturdays @ Fluxx
DJ R2, Chelu, RM @ Gallaghers
Jerry Hotrod Remink @ House Of Blues
DSB Journey Tribute @ House Of Blues
Reflectors, Caliber @ Humphreys
Yngwie Malmsteen, Gary Hoey, Bumblefoot, RDG @ Ramona Mainstage
Sunny Rude, City Beef and Special Blend @ 710 Beach Club
Plastic Planets @ The Shakedown
Aaron Ward Benefit Show: Motionless, the Binge, Moosejaw, Run Barabara Run, the Attacks, Blue In The Face, Never Pass Go @ Tower Bar
Radio Moscow Record Release, Sacri Monti @ Til Two
Rosemary Bystrak is the publicist for the Casbah and The North Park Theatre, and writes about the San Diego music scene, events and general musings about life in San Diego on San Diego: Dialed In. Follow her updates on Twitter or contact her directly.