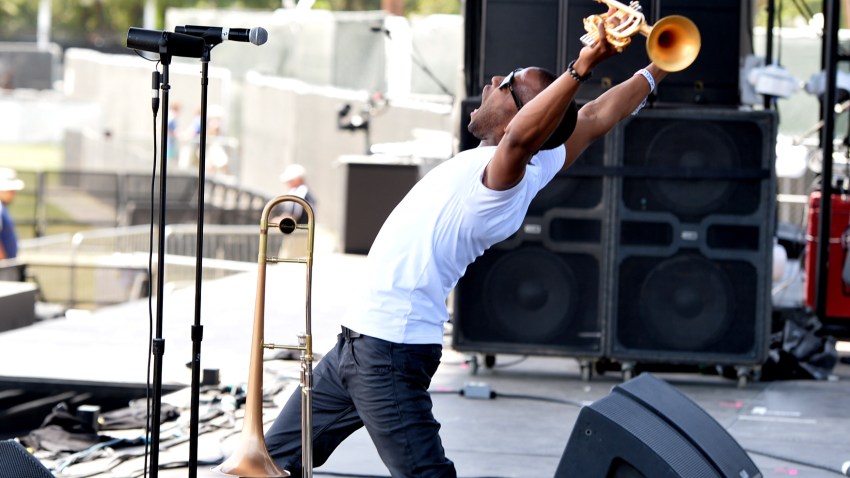 Was Monday back to work as hard for everyone else as it was for me? Hopefully Tuesday is less painful, and by nightfall, we can ease back into our music week. The Casbah is where it's at tonight, with Oceanside's Taken by Canadians headlining the night. They have an interesting sound for sure, though I'm not sure they fit the "freak-folk" label they claim. Back at the Belly Up, Trombone Shorty brings the party once again; however, this one is also sold out. Soda Bar hosts the rap skills of Giant Gorilla Dog Thing, and Ingrid and friends celebrate the late Jim Croce's birthday at Croce's Park West.
Tuesday, Jan. 6:
Taken by Canadians, Cotton the Machine, Adult Films @ Casbah
Trombone Shorty, the Record Company @ Belly Up (SOLD OUT)
Giant Gorilla Dog Thing, Benn Grim, Men of Many Crowns @ Soda Bar
Jim Croce's Birthday Celebration with John Reno & Brett Gambino @ Croce's Park West
Bujie & the Highrise, the Bleeskiez @ The Bancroft
Tiki Tuesday with Adrian Demain's Exotica-Tronica @ Bar Pink
Surefire Soul Ensemble @ The Hideout
Backwater Blues Band @ Humphrey's Backstage Live
Amp Live & ill-esha @ Winston's
The Flipside Burners @ Tio Leo's
Train of Thought @ Queen Bee's
#Tr@pped with DJ Ramsey @ The Office
Big City Dawgs @ Henry's Pub
High Tech Tuesdays @ Kava Lounge
EDM Tuesdays @ 710 Beach Club
Rosemary Bystrak is the publicist for the Casbah and The North Park Theatre, and writes about the San Diego music scene, events and general musings about life in San Diego on San Diego: Dialed In. Follow her updates on Twitter or contact her directly.