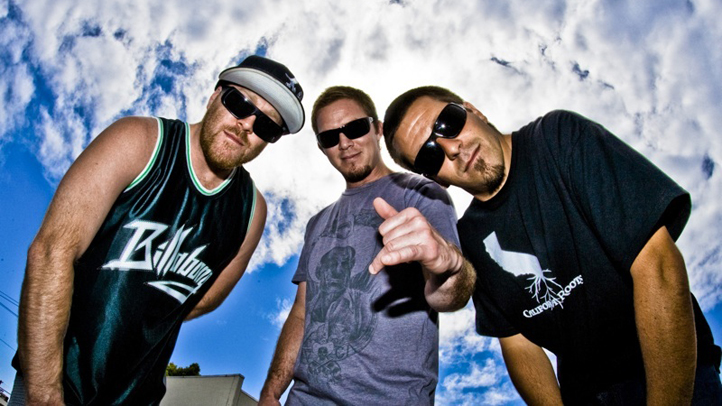 It's a big weekend in San Diego as 91X turns 30 on Friday. I'm fortunate to have been a part of 21 of those years. We'll be celebrating on Saturday night at House of Blues, but between now and then, plenty of things are happening around town.
Friday night is Pussy Galore's monthly night at the Whistle Stop in South Park. Shake Before Us and Schitzophonics will be playing live. I'll be DJing with Jaime Ali throughout the night spinning indie, electro, Britpop, '80s and more. The best part…it's free! More live music at the Belly Up with the English Beat on night one of their two night stand there. They always put on such a great show. One of my favorite local bands, Boy King, headlines the night at Soda Bar. Another event on my radar is happening at Duck Dive in PB, as outLife presents PDA – a Public Dance Affair. DJs Kid Wonder and Ledher 10 will provide the soundtrack to the night and there's no cover with your RSVP here. If you're going to be hitting downtown, head to the Propagandist for Paradise Ultd with Only Children (Chicago) and local DJs Adam Salter, Colour Vision and Blancnoire. Grab more info here.
If you don't have a ticket to the 91X 30th Birthday Bash featuring Slightly Stoopid, P.O.D., Buck-O-Nine, Vokab Company, the Rugburns and a special appearance from Sprung Monkey at House of Blues Saturday, there are a few other events you can check out. Club Sabbat at Numb3rs features DJs Ladynoir, Dark Angel and Bloodline. Grab more info via this link. The always fun Booty Bassment with DJs Dimitri and Rob Moran is at the Whistle Stop. Dragon Lounge is having their 15-year anniversary with three events in two days. They'll be kicking the festivities off Saturday at the Kava Lounge. Then things get a little more private. Get the scoop on everything here. Plus, the English Beat plays night two at the Belly Up and the Casbah continues its 24-year anniversary festivities with the Howls, Mrs. Magician, the Short Eyes and Teenage Burritos.
Have fun this weekend and I'll see you on the dance floor, unless I'm visiting the new baby panda cub at the zoo.

Robin Roth is a familiar voice in the San Diego scene. She is on the air weekdays from 10 a.m. to 2 p.m. on 91X, plus she promotes and spins all over town. For more info about upcoming gigs, check out her event blog. Follow Robin on Twitter @robin_roth or submit your DJ listings here.