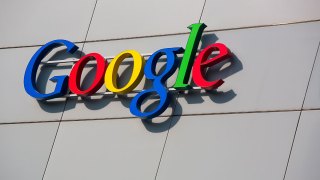 Google on Monday introduced its newest site, News Lab, aimed at helping journalists craft and share their stories using the most relevant media and technology.
Google's accessibility, global reach and popularity as an internet information source has made it the most used search engine in the world, according to Digital Trends.
With this new program, News Lab has introduced a variety of tools to make sure quality journalism is improved, not lost, in the digital age. As explained in Google's blog post Monday, this new initiative offers tutorials that teaches journalists how to use online tools such as Google Alerts and Google News. Google Trends is another tool that helps to find trends across the web.
Google News Lab is also focusing on eyewitness citizen journalism through news outlets such as First Draft, YouTube Newswire and WITNESS Media Lab.
In addition to informative tutorials, tools and programs, News Lab is working with groups like the European Journalism Centre and the Center for Investigative Reporting on a series of events like TechRaking and the News Impact Summit.
Event series, summits and other similar events are being organized to create dialogue about the future of journalism, to share creative storytelling ideas and more. Other partnerships include those with startup accelerator Matter. and global organization Hacks/Hackers to support other media entrepreneurs and "change media for good" by developing new ideas and tools for the future .
This new site focuses on creating one destination for journalists to use as an information source for everything from local to world news.
In the digital age, when citizen journalism is more accessible and prominent than ever, tools such as Twitter have been instrumental to stories like Ferguson, MO and the Umbrella Movement in Hong Kong.
While many live pictures and videos taken by citizens on the scene of breaking news events are powerful and informative, not all sources depict the full picture. The eyewitness tools and programs from News Lab like YouTube's Newswire, aim to provide journalists with valuable content that has been verified.