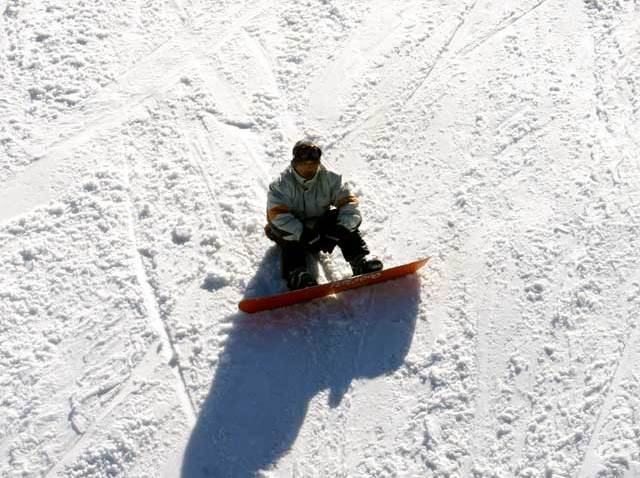 Bummer! On the heels of the busiest snow-making winter in recent memory the closure of the main access road up the mountain threatens to cut short the Spring Ski Season at Big Bear. . . or does it?
A culvert failure some 8 miles north of the gateway town of Highland, will reportedly keep highway 330 closed for the next 3-4 weeks. That's the road most commonly used by skiers, snow boarders and other visitors to the popular mountain resort.
If it was the only way to get up the mountain it would be bad news indeed for all the businesses in and around Big Bear Village but disastrous for Bear Mountain and Snow Summit, the two main ski resorts there. They still have more than 4-feet of snow on the ground promising one of the best spring ski seasons ever - it kicks off this coming weekend, March 20.
SportsWrap
The top sports headlines of the day
The good news is highway 330 is not the only access up the mountain; in fact, there are three other ways to get there: Highway 38 through Redlands, or Highway 18 through either Lucerne Valley, if you're coming from the north or the desert or 18 from the south. This southern stretch of 18 is known as the "Rim of the World Highway" and provides a picturesque view of the valleys below and is particularly stunning at night with millions of lights stretching for miles into the distance.
"One advantage Big Bear has over other mountain resorts is that there are multiple ways to get here," said Big Bear Lake Resort Association CEO Rick Shoup. "We still have three routes open; no matter what direction our guests come from there is a way up to Big Bear."