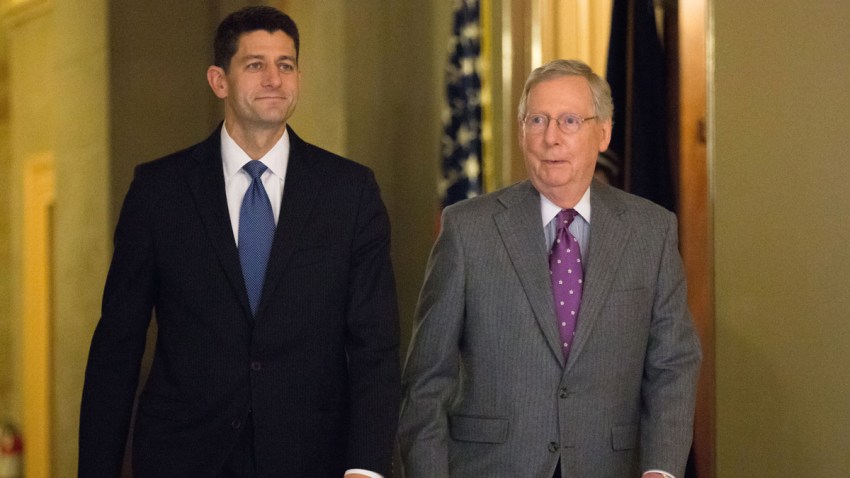 Congressional Republicans are trying to create a path forward even though their party's presidential nomination battle is far from settled, according to NBC News.
House Speaker Paul Ryan said waiting until the summer for voters to elect a candidate is too late to provide Americans with a choice of which party should lead the country.
The rhetoric coming from Donald Trump and Ted Cruz, among others, appears to be at odds with the vision trying to be pushed by the party's elite. South Carolina Governor Nikki Haley said in her nationally televised response to the president's State of the Union address that Republicans should resist the temptation to follow the "siren call of the angriest voices."
Ryan and Senate Majority Leader Mitch McConnell tapped Haley to give the speech and were pleased with how she rose to the occasion.
Despite the clear desire from congressional leadership to speak in more inclusive tones on the trail, all of the leaders have vowed to support whoever wins out as the nominee.